Etiopatogentski aspekti alergijskog fungalnog rinosinuzitisa
Ethiopathogenetic aspects of allergic fungal rhinosinusitis
Authors
Milutinović, Vladan
Babac, Snežana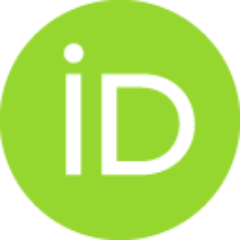 Contributors
Vuković Mile
Žunić Pavlović Vesna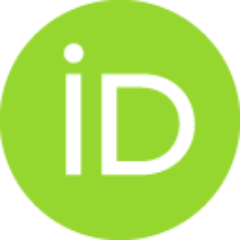 Žunić Pavlović Vesna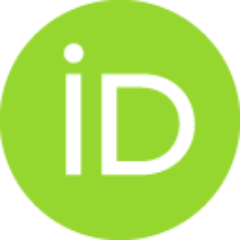 Vuković Mile
Conference object (Published version)

Abstract
Alergijski fungalni rinosinuzitis (AFRS) predstavlja značajan entitet hronične invazivne forme fungalnih rinosinuzitisa. Uprkos mnogobrojnim istraživanjima, etiologija, patofiziologija i lečenje ovog oboljenja nisu u potpunosti jasni i ostaju predmet diskusije. Bolest se odlikuje preosetljivošću na fungalne antigene, hroničnim sinuzuitisom koji je u većini slučajeva praćen polipozom, eozinofilnim mucinom, prisustvom gljivica i karakterističnim nalazom kompjuterizovane tomografije (CT). Cilj rada je bio da se pregledom savremene literature sagleda etiopatogeneza AFRS-a. Kao glavni mehanizam u nastanku oboljenja navodi se stvaranje IgE anti tela po tipu i alergijske preosetljivosti i imunih kompleksa po tipu III mada je i reakcija na nivou Th1 i Th2 lifocita u fokusu istraživanja. Prvi mehanizam se zasniva na tome da prilikom normalne nazalne respiracije dolazi do kontakta sa antigenom gljivica, a kod atopičara započinje antigena stimulacija alergijske reakcije. Kao posledica
...
dolazi do stvaranja IgE po tipu I alergijske preosetljivosti i imunih kompleksa po tipu III. Drugi koncept je baziran na saznanju da je kod osoba sa CRS prisutan preterani humoralni i celularni imuni odgovor Th1 i Th2 tipa od strane perifernih mononukleara nakon izloženosti fungalnim antigenima, naročito familije Alternaria. Th1 i Th2 limfociti luče citokine IL-5, IL-13 i IFN-γ koji podstiču eozinofilnu inflamaciju. Na osnovu dosadašnjih iskustava, terapijska metoda izbora je endoskopska sinusna hirurgija, u kombinaciji sa kombinovanom imuno modulatornom terapijom u cilju adekvatne kontrole bolesti. Dalja istraživanja su neophodna za kompletno razumevanje patofiziologije oboljenja u pravcu razumevanja kompleksnih interakcija na nivou humoralnog i celularnog imunog odgovora. Samo adekvatno razumevanje etiopatogenetskih aspekata otvara nove mogućnosti za razvoj efikasne i kauzalne terapije.
Allergic fungal rhinosinusitis (AFRS) is an important entity of chronic non-invasive form of fungal rhinosinusitis. Despite numerous studies, etiology, pathophysiology and treatment of this disease are not fully understood and remain a subject of discussion. The disease is characterized by hypersensitivity to fungal antigens, chronic sinusitis which in most cases is accompanied by polyps, eosinophilic mucin, the presence of fungi and characteristic findings of computed tomography (CT). The aim of the study was to review the up to date literature on the etiopathogenesis of AFRS. The main mechanism in the onset of the disease is the creation of IgE anti-body by type and allergic hypersensitivity and immune complexes (type III allergic reaction), although, reaction of Th1 and Th2 lymphocytes is also in focus of researchers in many studies. The first mechanism is based on the fact that during normal nasal respiration there is contact with the antigen of the fungus and in the atop
...
ic person the antigen begins to stimulate the allergic reaction. As a result, the formation of IgE starts according to type I allergic hypersensitivity and immune complexes according to type III. The second concept is based on the knowledge that a person with CRS has an excessive humoral and cellular immune response of Th1 and Th2 type by peripheral mononuclears after exposure to fungal antigens, in particular the Alternaria family. Th1 and Th2 lymphocytes start the secretion of cytokines of IL-5, IL-13 and IFN-γ that stimulate eosinophilic inflammation. Based on previous experience, the therapeutic method of choice is endoscopic sinus surgery, combined with combined immunomodulatory therapy for the purpose of adequate control of the disease. Further research is necessary for a complete understanding of pathophysiology of the disease in order to understand complex interactions at the level of humoral and cellular immune responses. Only an adequate understanding of the etiopathogenetic aspects opens up new opportunities for the development of effective and causal therapy.
Keywords:
Alergijski fungalni rinosinuzitis / imuni odgovor / endoskopska sinusna hirurgija / imuno modulatorna terapija / Allergic fungal rhinosinusitis / immune response / endoscopic sinus surgery / immunomodulatory therapy
Source:
Zbornik radova - 10. Međunarodni naučni skup "Specijalna edukacija i rehabilitacija danas", Beograd, Srbija, 25–26. 10.2019., 2019, 217-222
Publisher:
Univerzitet u Beogradu – Fakultet za specijalnu edukaciju i rehabilitaciju/ University of Belgrade – Faculty of Special Education and Rehabilitation