Nastavnici kao žrtve nasilja učenika
Teachers as victims of student violence
Authors
Vasiljević-Prodanović, Danica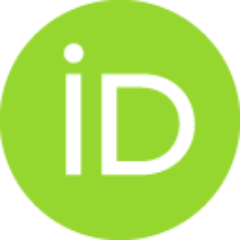 Contributors
Vuković Mile
Žunić Pavlović Vesna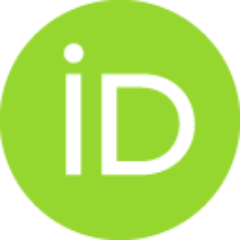 Grbović Aleksandra
Radovanović Vesna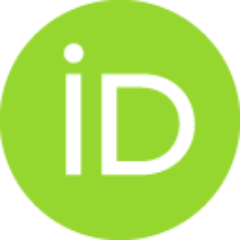 Conference object (Published version)

Abstract
Kada govorimo o nasilju u školama, obično se misli na vršnjačko nasilje ili nasilje odraslih prema učenicima u školskom okruženju. Nastavnici kao žrtve nasilja učenika su mnogo ređe predmet interesovanja istraživača i šire javnosti. Prevalenca ovog fenomena nije zanemarljiva. Prema nekim podacima, od 75% do 80% nastavnika osnovnih i srednjih škola tokom svoje karijere pretrpi neki oblik nasilja od strane učenika. Nastavnici su najčešće izloženi verbalnom, emocionalnom/psihološkom, fizičkom i socijalnom nasilju. Akti nasilja uključuju direktno verbalno zlostavljanje, pretnje ili fizički napad, oduzimanje ili oštećivanje imovine, ogovaranje, ignorisanje, ometanje rada. Socijalno nasilje se često sprovodi anonimno, korišćenjem mobilnih telefona, interneta i društvenih mreža. Pored učenika, kao učinioci nasilja javljaju se i njihovi roditelji. Tamna brojka ovih pojava je velika jer se nastavnici nerado odlučuju da prijave lakše oblike nasilja. Nema dovoljno podataka o načinima na k
...
oje nadležni u školama reaguju na prijavljene slučajeve nasilja. Nasilje učenika nad nastavnicima je veoma ozbiljan problem. Istraživanja pokazuju da nasilje nad nastavnicima može imati dugotrajne negativne posledice po njihovo telesno, psihičko i emocionalno zdravlje, povezanost sa školom, posvećenost poslu i radni učinak. Predmet ovog rada je pojava nasilja nad nastavnicima od strane učenika osnovnih i srednjih škola. Cilj rada je da ukaže na problem nasilja i potrebu istraživanja fenomenologije i posledica nasilja učenika nad nastavnicima.
Talking about school violence usually refers to peer violence or violence against students by adults in school environment. Teachers as victims of student violence are less often of concern to researchers and the general public. The prevalence of this phenomenon is not negligible. According to some data, 75% to 80% of teachers in primary and secondary schools have suffered some form of student violence during their careers. Teachers are usually subjected to verbal, emotional/psychological, physical, and social violence. Acts of violence include direct verbal abuse, physical threats or assaults, taken or destroyed property, gossiping, ignoring, obstructions of teacher's work. Social violence is often conducted anonymously, using mobile phones, the Internet and social networks. Students' parents also occur as perpetrators of violence along with students. The dark figure of this phenomenon is great because teachers are reluctant to report mild forms of violence. There is not en
...
ough information about the ways in which school officials respond to reported cases of violence. Student violence against teachers is a very serious problem. Research shows that violence against teachers may have long-term negative consequences on teachers' physical, mental and emotional health, connectedness to school, dedication, and job performance. The subject of this paper is the phenomenon of violence against teachers by students in primary and secondary schools. The aim is to highlight the problem of violence and the need to study the phenomenology and consequences of student violence against teachers.
Keywords:
škola / učenik / nasilje / nastavnik / žrtva / school / student / violence / teacher / victim
Source:
Zbornik radova - 10. Međunarodni naučni skup "Specijalna edukacija i rehabilitacija danas", Beograd, Srbija,, 2019, 391-396
Publisher:
Univerzitet u Beogradu – Fakultet za specijalnu edukaciju i rehabilitaciju/ University of Belgrade – Faculty of Special Education and Rehabilitation
Funding / projects: