Prisustvo tremora u glasu odraslih osoba sa hipokinetičkom dizartrijom
Presence of voice tremor in adults with hypokinetic dysarthria
Authors
Arsenić, Ivana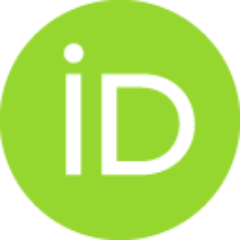 Jovanović-Simić, Nadica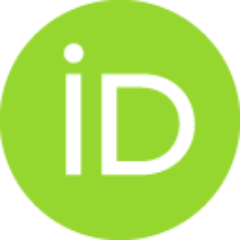 Petrović-Lazić, Mirjana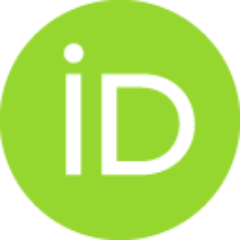 Šehović, Ivana
Contributors
Vuković Mile
Žunić Pavlović Vesna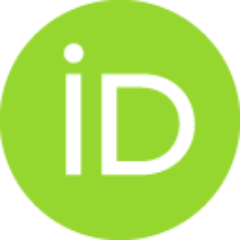 Grbović Aleksandra
Radovanović Vesna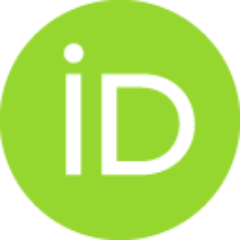 Conference object (Published version)

Abstract
Hipokinetička dizartrija se najčešće dijagnostikuje u populaciji osoba sa Parkinsonovom bolešću. Pojave koje prate ovu bolest kao što su tremor, bradikinezije, rigiditet i posturalne abnormalnosti utiču na procese respiracije, fonacije i artikulacije. Navedene promene narušavaju govornu produkciju i mogu se akustički izmeriti. Cilj istraživanja se odnosio na utvrđivanje prisustva patološkog tremora u glasu osoba sa hipokinetičkom dizartrijom. Uzorak je činilo 30 ispitanika sa Parkinsonovom bolešću. Ispitanici su bili oba pola (11 muškaraca i 19 žena) uzrasta od 59 do 94 godine (AS = 82). Svaki ispitanik je sniman diktafonom prilikom neprekidne fonacije vokala /A/. Analizirani su akustički parametri koji mere prisustvo tremora u glasu (Fftr, Fatr, FTRI, ATRI). Analiza je rađena posebno za osobe muškog i posebno za osobe ženskog pola. Rezultati su pokazali prisustvo patološkog tremora u glasu ispitanika sa hipokinetičkom dizartrijom. Patološki tremor u glasu se javlja usled n
...
evoljnih i ritmičnih oscilatornih pokreta vokalnog trakta koji dovode do pojave ritmičnih fluktuacija fundamentalne frekvencije i amplitude glasa. Vrednosti parametara Fftr i Fatr kod ispitanika muškog pola nisu statistički značajno odstupale od istih vrednosti kod tipičnih govornika muškog pola, dok su vrednosti parametara FTRI i ATRI značajno statistički odstupale od normi koje važe za tipične govornike. Sa druge strane, kod osoba ženskog pola iz uzorka, statistički značajna razlika je postojala za sva četiri izmerena parametra u poređenju sa normama koje važe za tipične govornike ženskog pola. Prednost akustičke analize je ta što predstavlja objektivnu i neinvazivnu metodu procene. Pokazala se kao veoma korisna metoda u proceni prisustva patološkog glasa kod osoba sa govornim poremećajima. Takođe, omogućava utvrđivanje razlika u govornim karakteristikama zdravih osoba i osoba sa neurološkim oštećenjima, a navodi se i da olakšava dijagnostikovanje prvih simptoma Parkinsonove bolesti.
Hypokinetic dysarthria is usually diagnosed in people with Parkinson's disease. Clinical symptoms of this disease, such as tremor, bradykinesia, rigidity and postural abnormalities, affect the processes of respiration, phonation and articulation. These changes can impair speech production and can be acoustically measured. The aim of this study was to determine the presence of pathological voice tremor in patients with hypokinetic dysarthria using acoustic voice analysis. The sample consisted of 11 male and 19 female participants, 59 to 96 years of age (M = 82). Voice sample of each participant was recorded during sustained phonation of vowel /A/. Voice tremor parameters (Fftr, Fatr, FTRI, ATRI) were analyzed. Given the gender differences in the values of acoustic parameters, the analysis was conducted separately for men and women. The results showed the presence of pathological voice tremor in participants with hypokinetic dysarthria. Pathological tremor in voice occurs due
...
to involuntary and rhythmic oscillatory movements of vocal tract that cause rhythmic fluctuations of the fundamental frequency and amplitude. In men, values of parameters Fftr and Fatr did not differ significantly from norms in typical population. However, values of FTRI and ATRI parameters differ significantly from male norms in typical population. On the other hand, all observed parameters in women significantly differ from norms in typical population. The benefit of acoustic analysis is that it provides objective data and it is a noninvasive method of assessment, proved to be very useful in assessing pathological voice in people with speech impairments. Also, it is useful in determining the speech differences between healthy individuals and those with neurological impairments, as well as in early diagnosis of Parkinson's disease.
Keywords:
hipokinetička dizartrija / akustička analiza / tremor / hypokinetic dysarthria / acoustic analysis / tremor
Source:
Zbornik radova - 10. Međunarodni naučni skup "Specijalna edukacija i rehabilitacija danas", Beograd, Srbija, 25–26. 10.2019., 2019, 187-193
Publisher:
Univerzitet u Beogradu – Fakultet za specijalnu edukaciju i rehabilitaciju/ University of Belgrade – Faculty of Special Education and Rehabilitation