Parental supervision and control as a factor of juvenile delinquency in Serbia: Results of the International Self-Report Delinquency Study
Roditeljski nadzor i kontrola kao faktor maloletničke delinkvencije: rezultati međunarodne ankete samoprijavljivanjem delinkvencije
Authors
Ćopić, Sanja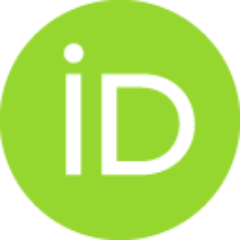 Stevković, Ljiljana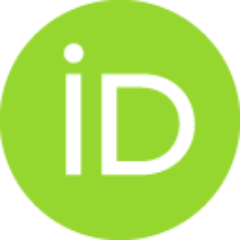 Conference object (Published version)

Abstract
During 2013 and 2014 Serbia took part in the International Self-Report Delinquency Study (ISRD3) for the first time. The research was conducted on a sample of 1344 primary (7th and 8th grade) and secondary (all grades) school students in two largest towns – Belgrade and Novi Sad. The data was collected by using a standardised questionnaire. The aim of this paper is to present a part of the research results of the ISRD3 in Serbia related to the scope, structure and correlations between examined forms of delinquent and risk behaviour, and the parental control and supervision as a factor of juvenile delinquency. The findings suggest high prevalence of juvenile delinquency, including substance use, in two towns in Serbia where the research was conducted. Juveniles commit less sever offences, while property offences dominate. Violent offences are less frequent, and they mainly refer to group fight and animal cruelty. Boys are more likely than girls to commit offences, while off
...
ences committed by boys are more sever and include violence. Additionally, the older respondets are the more they act deliquently. Most of juveniles from the sample consumed alcohol, while almost one forth abused drugs sometimes in their life. The findings show high correlation between all examined forms of delinquent behaviour, including substance use. Parental knowledge, parental supervision and child disclosure, as three dimensions of parental control and supervision, negatively correlate with delinquent and risk behaviour. Additionally, all three dimensions of parental control and supervision negatively predict delinquent and risk behaviour. In general, the lack of parental control and supervision is associated with perpetrating of delinquency and is a predictor of juvenile delinquency. Therefore, it is important to work on developing preventive programs, including programs aimed at strengthening parental competencies and skills and enhancing communication and relationship between parents and their children in order to prevent and suppress juvenile delinquency in Serbia.
Tokom 2013. i 2014. godine Srbija je po prvi put uzela učešće u Međunarodnoj anketi samoprijavljivanjem delinkvencije (ISRD3). Istraživanje je sprovedeno na uzorku of 1344 učenika osnovnih (VII i VIII razreda) i srednjih škola (I do IV razreda) u dva najveća grada - Beogradu i Novom Sadu. Podaci su prikupljani pomoću standardizovanog upitnika. Ovaj rad ima za cilj da prikaže deo nalaza istraživanja koji se odnose na obim, strukturu i korelacije različitih oblika delinkventnog i rizičnog ponašanja koji su ispitivani, kao i na roditeljski nadzor i kontrolu kao faktor maloletničke delinkvencije. Podaci do kojih se došlo pokazuju visok stepen rasprostranjenosti ispitivanih delinkventnih ponašanja, uključujući rizična ponašanja, posebno konzumiranje alkohola, u populaciji maloletnih lica u gradovima u kojima je istraživanje sprovedeno. Maloletna lica češće ispoljavaju delinkventna ponašanja manje društvene opasnosti, a među njima preovlađuju dela imovinske prirode. Nasilna dela su
...
manje zastupljena i najčešće se ispoljavaju u učestvovanju u grupnoj tuči na javnom mestu i u zlostavljanju životinja. Dečaci vrše više delinkventnih ponašanja od devojčica, pri čemu su ponašanja dečaka teža i češće uključuju nasilje. Takođe, što su ispitanici strariji to više vrše delinkventna ponašanja. Većina maloletnih lica iz uzorka je konzumirala alkohol, a oko četvrtine njih je konzumiralo drogu u nekom momentu tokom života. Nalazi istraživanja pokazuju visoku korelaciju između svih ispitivanih oblika delinkventnog ponašanja, uključujući konzumiranje alkohola i droge. Sve tri ispitivane dimenzije roditeljskog nadzora i kontrole (roditelji znaju gde, kako i sa kim dete provodi slobodno vreme, roditeljski nadzor i informisanje roditelja od strane deteta o tome kako, gde i sa kim provodi slobodno vreme van kuće) negativno koreliraju sa delinkventim i rizičnim ponašanjem. Takođe, sve tri dimenzije roditeljkog nadzora i kontrole predstavljaju prediktore delinkventnog i rizičnog ponašanja maloletnih lica. Ukupno gledano, odsustvo roditeljskog nadzora i kontrole povezano je sa ispoljavanjem delinkventnog ponašanja i predstavlja prediktor maloletnične delinkvencije. Polazeći od toga, važnim se čini rad na razvijanju različitih preventivnih programa, uključujući programe usmerene na razvijanje i jačanje roditeljskih kompetencija i veština, kao i unapređenje komunikacije i odnosa na relaciji roditelji-dete kako bi se delovalo u pravcu prevencije i suzbijanja maloletničke delinkvencije u Srbiji.
Keywords:
juvenile delinquency / International Self-Report Delinquency Study / parental supervision and control / Serbia / maloletnička delinkvencija / Međunarodna anketa samoprijavljivanjem delinkvencije / roditeljski nadzor i kontrola / Srbija
Source:
Pravda po meri deteta/Child Friendly Justice, 2018, 279-292
Publisher:
Institut za kriminološka i sociološka istraživanja
Note:
Pravda po meri deteta/Child Friendly Justice