Metode procene vizuelnih mogućnosti dece sa razvojnim smetnjama
Methods for assessing visual capabilities of children with developmental disorders
Authors
Stanimirov, Ksenija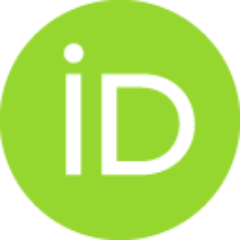 Grbović, Aleksandra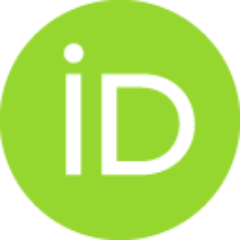 Contributors
Vuković Mile
Odović Gordana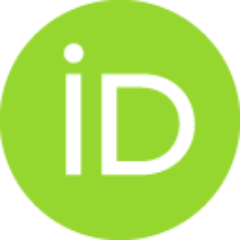 Conference object (Published version)

Abstract
Fiziološki potencijal vizuelnog sistema omogućava prijem vizuelnih stimu- lusa, a njihova kognitivna obrada je odgovorna za reagovanje osobe na senzorne informacije na odgovarajući način. Procena stanja vizuelnog sistema najčešće je zasnovana na kliničkom ispitivanju senzornih funkcija. Međutim, ovakva ispitivanja su prilično složena i nisu pogodna za decu sa razvojnim smetnjama. Osim toga, ne daju uvid u kvalitet obrade primljenih informacija niti u adek- vatnost ponašanja koje iz tih informacija proističe. Odgovarajuće adaptivno ponašanje zahteva određenu anatomsko-fiziološku zrelost oka i kortikalnih funkcija koje omogućavaju vizuelno percipiranje, uz sticanje određenog isku- stva. Utvrđivenje stanja vizuelnog sistema dece sa smetnjama u razvoju može se dobiti procenom mogćnosti izvršavanja konkretnih zadataka u skladu sa uzratstom. Zato je potrebno poznavati redosled javljanja vizuoperceptivnih veština kako bi se detektovala područja u kojima dete ispoljava teškoće. Na
...
osnovu vremena javljanja određenih veština i ponašanja koje iz njih prois- tiče, sa velikom sigurnošću se mogu proceniti vizuelni potencijali dece sa smetnjama u razvoju. U radu je predstavljen redosled javljanja vizuoperceptiv- nih veština počevši od rođenja pa do polaska u školu.
The physiological potential of the visual system enables the reception of visual stimuli, and cognitive processing of those stimuli is responsible for persons responding to sensory information in an appropriate way. Assessment of the visual system most often is based on clinical examination of sensory functions. However, such tests are quite complex and not suitable for children with developmental disabilities. Besides that, those tests do not give an insight into the quality of the information processing nor to the adequacy of the behavior that derives from that information. Appropriate adaptive behavior requires a certain anatomical and physiological maturity of the eye and cortical functions that enable visual perception with the certain experience acquisition. Determining the state of visual system of children with developmental disabilities can be done by assessing the possibility to perform specific tasks in accordance with age. Therefore, it is necessary to
...
know the sequence of the occurrence of visuoperceptive skills in order to detect the areas in which child is experiencing difficulties. Based on the time of the occurrence of certain skills and behaviors that result from them, it is possible, with great certainty, to assess visual potentials of children with developmental disabilities. This paper presents the sequence of the occurrence of visuoperceptive skills starting from birth to school age.
Keywords:
deca sa razvojnim smetnjama / procena, vizuelne mogućnosti / vizuo-perceptivne veštine / children with developmental disabilities / assessment / visual capabilities / visual-perceptive skills
Source:
Zbornik radova - Nacionalni naučni skup "Metode procene u specijalnoj edukaciji i rehabilitaciji", Beograd,Srbija, 24. decembar 2018., 2018, 63-68
Publisher:
Univerzitet u Beogradu – Fakultet za specijalnu edukaciju i rehabilitaciju/ University of Belgrade – Faculty of Special Education and Rehabilitation
Note:
Nacionalni naučni skup Metode procene u specijalnoj edukaciji i rehabilitaciji