Motorički aspekt inhibitorne kontrole kod dece uzrasta 7-11 godina
Motor inhibition in children aged 7-11 years
Authors
Gligorović, Milica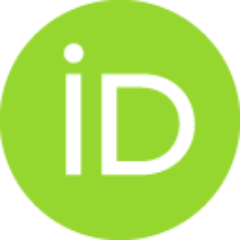 Buha, Nataša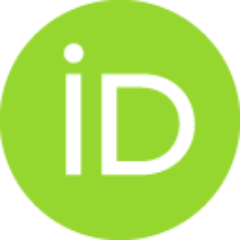 Contributors
Vuković Mile
Odović Gordana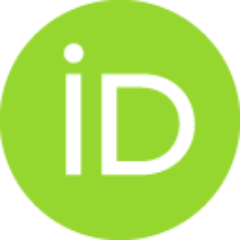 Conference object (Published version)

Abstract
Cilj istraživanja je da se utvrdi dinamika razvoja motoričkog aspekta inhi- bitorne kontrole kod dece tipičnog razvoja uzrasta 7-11 godina. Uzorkom je obuhvaćeno dvesta sedamdeset jedno dete tipičnog razvoja, oba pola, uzrasta 7-11,11 godina (AS=9,07; SD=1,39). Za procenu motoričkog domena inhibi- torne kontrole korišćen je Kreni/stani zadatak, koji se sastoji iz dva dela. Prvi deo čini set Konfliktni odgovori, a drugi Odlaganje odgovora. Primenom t testa utvrđeno je postojanje statistički značajne razlike arit- metičkih sredina postignuća na zadacima konfliktnih odgovora i odlaganja odgovora (p≤0,000). Rezultati većine ispitanika pripadaju kategorijama pro- sečnog i minimalnog broja grešaka, dok se postignuća nešto manje od četvrti- ne ispitanika na oba dela zadatka grupišu u kategoriju sa najvećim brojem grešaka. Uzrast je značajan činilac postignuća na setovima Konfliktni odgovori (p=0,004) i Odlaganje odgovora (p=0,004), a post hok analizom je utvrđeno da najmlađi isp
...
itanici prave značajno više grešaka nego starije grupe. Na osnovu percentilnih rangova postignuća može se uočiti da broj grešaka opada sa uz- rastom, tako da većina jedanaestogodišnjaka pravi četiri ili manje grešaka na setu Konfliktni odgovori (90,6%) i tri ili manje grešaka na setu Odlaganje odgovora (94,3%). Nisu utvrđene na polu zasnovane razlike na zadatku Kreni-stani, iako su srednje vrednosti broja grešaka devojčica nešto niže, a disperzija rezultata manja.
The aim of this research is to determine developmental dynamics of motor inhibition in typically developing children aged between 7-11 years. The sample consisted of 271 children, both genders, aged 7-11,11 years (M=9,07; SD=1,39). Motor inhibition was assessed using Go/No-go task, consisting of two parts. The first part consists of Conflict Response Set, and the second one of Response Delay Set. By applying t test, it was determined that performance on conflict responses and delay responses tasks significantly differ (p≤0,000). Results of most participants belongs to category of average and minimal number of errors, while performances of somewhat less than quarter of participants are grouped in category with most number of errors (for both parts of the task). Age is a significant factor of performance on Conflict Response Set (p=0,004) and Response Delay Set (p=0,004). Post hoc analysis revealed that youngest participant made significantly more errors than older
...
groups of children. Based on percentile ranks of performances it can be observed that number of errors decreases with age, so that 11 year olds make 4 or less errors on Conflict Response Set (90,6%) and 3 or less on Response Delay Set (94,3%). There were no gender differences on Go/Nogo Task, although mean number of errors in girls are somewhat lower, and results dispersion is smaller.
Keywords:
inhibitorna kontrola / odlaganje odgovora / konfliktni odgovori / inhibitory control / response delay / conflict responses
Source:
Metode procene u specijalnoj edukaciji i rehabilitaciji: Zbornik radova, 2018, 81-87
Publisher:
Univerzitet u Beogradu – Fakultet za specijalnu edukaciju i rehabilitaciju/ University of Belgrade – Faculty of Special Education and Rehabilitation