Interpretations of the National Interests - a Qualitative Research
Interpretacije nacionalnog interesa – kvalitativno istraživanje
Authors
Filipović, Božidar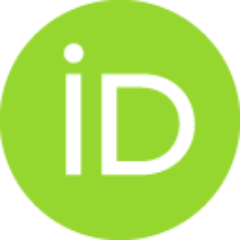 Article (Published version)

Abstract
The aim of this paper is to present various interpretations of the concept of national interests in the qualitative research we have conducted. Our qualitative research was carried out as a methodological research of the issue of the validity of the indicators used in a large international quantitative research. The use of the qualitative approach enables us to better understand the meanings attached to the notion of the national interest in the domestic context. The results show certain polarization between meanings referring to an international (or interethnic) context on the one hand, and interpretations concerning the internal problems of the country on the other. A large number of respondents point out the lack of defining national interests, or their continued and consequent implementation.
U ovom tekstu smo pokušali da istražimo različite interpretacije pojma "nacionalni interes". Pojam nacionalni interes je vrlo značajan za razumevanje političkog života neke političke zajednice. Definisanje nacionalnog interesa nije pitanje koje se pojavljuje samo u krugu političke elite, nego može da se kaže da se ovo definisanje pojavljuje unutar čitavog društva. Pristupili smo ovom pitanju sa vrlo specifičnog metodološkog stanovišta istraživanja koje se ticalo validnosti indikatora koji se koriste u međunarodnom i domaćem istraživanju. Indikator je bio upotrebljen kao jedan deo lestvice istraživanja koja se odnosila na vrednosna određenja. Tvrdnja kojoj smo posvetili našu pažnju u ovom istraživanju glasi: "Mediji koji ne mare za nacionalni interes bi trebalo da se zabrane." Zapravo, rezultati kvalitativnog istraživanja koji su prikazani u ovom radu jesu samo jedan deo odgovora na prethodno spomenuto pitanje (interpretacije nacionalnog interesa). Nakon što su ispitanici dali svoje odg
...
ovore na Likert lestvici, pitali smo ih i neka dodatna pitanja. Jedno od njih je glasilo: "Šta tebi predstavlja nacionalni interes?" Rezultati ovog istraživanja govore o ambivalentnosti razumevanja koncepta nacionalni interes. Značenja tog koncepta su bila polarizovana na ona značenja koja su se odnosila na međunarodni (ili međuetnički) kontekst sa jedne strane, i sa druge strane na unutrašnja pitanja države i na njeno funkcionisanje. Veliki broj ispitanika je naglasio manjak društvenog koncenzusa o nacionalnom interesu u državi. Ti ispitanici veruju da on zapravo ne postoji ili da je nekonsistentno implementiran kao osnova državne politike. Neki od ispitanika su naglasili demografska pitanja kao moguće važna za definisanje nacionalnog interesa. Povrh toga, bilo je očigledno da su ispitanici često odgovarali u opštim kategorijama i da su na neki način bili iznenađeni pitanjima. Bez obzira na relativno visoku učestalost pojma nacionalni interes u javnom diskursu, utisak je da ispitanici nisu samostalno razmišljali o samoj suštini tog pojma.
Keywords:
national interest / nation / interpretation / Serbia / nacionalni interes / nacija / interpretacija / Srbija
Source:
Nacionalni interes, 2018, 31, 1, 137-154
Publisher:
Institut za političke studije