Durkheim's use of the term culture
Dirkemova upotreba reči kultura
Authors
Filipović, Božidar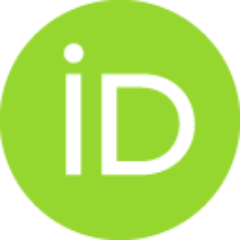 Article (Published version)

Abstract
: Using the method of content analysis, in our work we offered a concise insight into the use of the term "culture" in the work of Emile Durkheim. Bearing in mind that the heritage of enlightenment can be perceived in Durkheim's work, but indirectly the traditions of Romanticism as well, we consider the issue of using this term an important one. The specter of meanings associated with the notion of "culture" makes it suitable for use as a kind of indicator. Much like the Rorschach stains, very different meanings can be loaded into it. Findings show that Durkheim did not use the word "culture" very often, considering the volume of his work. He most often connected it with the scientific, intellectual, logical, etc. We paid special attention to his most important works (The Division of Labor in Society, Rules of Sociological Method, Suicide and the Elementary Forms of the Religious Life). Other works are covered by a quantitative analysis of the use of the word "culture" in
...
which we tried to find the most frequent attributes that appear alongside the aforementioned term. The analysis covers most of Durkheim's opus published during and after his life.
Koristeći metodu analize sadržaja u radu smo ponudili sažet uvid upotrebe pojma "kultura" u delu Emila Dirkema. Imajući u vidu da se u Dirkemovom delu može uočiti nasleđe prosvetiteljstva, ali posredno i tradicija romantizma, smatramo važnim pitanje upotrebe navedenog pojma. Širina značenja koja se vezuju za pojam "kultura" čini ga pogodnim za upotrebu kao svojevrsnog indikatora. Poput Roršahovih mrlja u njega se mogu učitavati veoma različita značenja. Nalazi pokazuju da Dirkem reč "kultura" nije upotrebljavao tako često imajući u vidu obimnost njegovog dela, najčešće je vezujući za naučno, intelektualno, logično, itd. Posebnu pažnju smo posvetili njegovim najznačajnijim delima (The Division of Labour in Society, Rules of Sociological Method, Suicide and The Elementary Forms of the Religious Life). Ostala dela obuhvaćena su kvantitativnom analizom upotrebe reči "kultura" u kojoj smo pokušali da uočimo najfrekventnije atribute koji se javljaju uz navedeni pojam. Analizom je obuhvaćen n
...
ajveći deo Dirkemovog opusa objavljenog tokom i nakon njegovog života.
Keywords:
Culture / Emile Durkheim / Content Analysis / Positivism / Romanticism / Enlightenment / kultura / Emil Dirkem / analiza sadržaja / pozitivizam / romantizam / prosvetiteljstvo
Source:
Kultura, 2018, 158, 255-279
Publisher:
Zavod za proučavanje kulturnog razvitka, Beograd