Razlike u pisanoj produkciji deskriptivnih tekstova učenika prvog i drugog razreda osnovne škole
Differences in written production of decriptive texts of primary school first and second grade pupils
Authors
Ivanović, Maja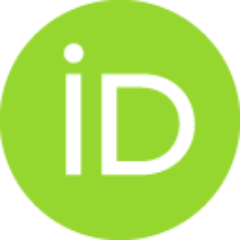 Conference object (Published version)

Abstract
Fakuptet za specijalnu edukaciju i rehabilitaciju, Univerzitet u Besnradu, Srbija Različiti tipovi tekstova produkuju se sa različitim komunikativ- nim ciljevima.Uspešno ovladavanje načelima strukturiranja različitih tipova teksta smatra se nužnim preduslovom za sticanje funkcionalne je- zičke i komunikativne pismenosti. Cilj rada bio je da se opišu i bliže odrede sposobnosti učenika prvog i drugog razreda osnovne škole za pisa- nu produkciju deskriptivnog tipa diskursa. Korpus je formiran od četrdeset i devet tekstova učenika prvog raz- reda i od četrdeset i četiri teksta učenika drugog razreda (ukupno devede- set i tri deskriptivna teksta) jedne beogradske osnovne škole, koji su ana- lizirani kako u odnosu na kvantitativne parametre (dužina teksta izra- žena brojem komunikativnih rečenica i klauza; broj nezavisnosloženih, zavisnosloženih i višestruko složenih rečenica) tako i u odnosu na kva- litativna obeležja (stepen prisustva odgovarajućih žanrovskih karakte- ristik
...
a). Rezultati pokazuju da su tekstovi osmogodišnjaka značajno duži u od- nosu na sve analizirane parametre, iz čega proističe da se rukopis ne au- tomatizuje u prvom razredu i da usmerenost na grafomotoriku zauzima naj- više prostora kratkotrajne memorije. Najviše produkovanih izričnih, vremenskih i uzročnih klauza upućuje na to da su one osetljive na žanr te- ksta, dok sporadična upotreba ostalih vrsta zavisnih klauza, pre svega re- lativnih, implicira niži stepen sintaksičke zrelosti tekstova, što ot- vara mogućnosti za rad sa decom kod koje su uočene teškoće u ovladavanju pisanom produkcijom.
Faculty for Special Education and Rehabilitation, University of Belgrade, Serbia Different types of texts are structured differently, for different communicative purposes. A successful mastery of the basic principles of different text type structuring is considered to be an essential requirement for the acquisition of the functional language and communicative literacy. The aim of this paper is to describe and determine more closely the competences of the first and second grade pupils for the written production of a descriptive type of discourse. The corpus included 49 texts written by the first grade pupils and 44 texts written by the second grade pupils (a total of 93 descriptive texts) from a primary school in Belgrade. Both quantitative (text length measured by the number of communicative sentences and dependent clauses; the number of dependent, independent and multiple complex sentences) and qualitative parameters (the level of the representation of the relevant genre
...
characteristics) were used in the text analysis. The results of the research show that second grade pupils write significantly longer texts relative to the applied parameters, which implies that the handwriting does not become automatic in the first grade, while the focus on grapho-motorics takes up the most of short-term memory. The fact that statements, temporal and causal clauses were the most frequent types of sentences used in the texts implies that these types are sensitive to the text genre, while the sporadic use of other dependent clauses, mainly relative clauses, indicates a lower level of the syntactic maturity of the texts, which opens a range of possibilities in working with children with difficulties in the written text production. Keywords: Serbian language, syntactic development, acquisition of descriptive texts, primary school first and second grade pupils. Attachments area
Keywords:
srpski jezik / sintaksički razvoj / usvajanje deskriptivnog žanra / mlađi školski uzrast / serbian language / sintactic development / acqusition descriptive texts / primary school first and second grade pupils
Source:
Zbornik rezimea / Međunarodni naučni skup Savremeni pristupi u profesionalnom razvoju i radu vaspitača i učitelja, 25. maj 2018., Beograd, 2018
Publisher:
Beograd : Učieljski fakultet
Note:
Savremeni pristupi profesionalnom razvoju i radu vaspitača i učitelja.