Stres kod roditelja dece sa intelektualnom ometenošću i roditelja dece s autističkim spektrom poremećaja u odnosu na osobenosti ponašanja dece
Stress in parents of children with autistic spectrum disorder and children with intellectual disability in relation to the characteristics of the child's behavior
Authors
Sikimić, Jovana
Milačić-Vidojević, Ivona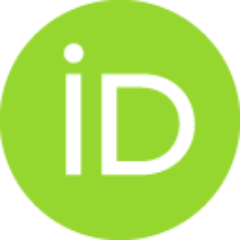 Contributors
Vuković Mile
Jugović Aleksandar
Popović-Ćitić Branislava
Ilić Snežana
Conference object (Published version)

Abstract
Roditelji dece sa smetnjama u razvoju doživljavaju visok nivo stresa vezanog za brigu o detetu, što predstavlja rizik po njihovo zdravlje i odnos sa dete- tom. Cilj istraživanja je utvrđivanje povezanosti roditeljskog stresa sa oso- benostima u ponašanju deteta. Takođe smo ispitali koje nezavisne varijable predviđaju stres kod roditelja. Uzorak se sastojao od 100 roditelja dece sa ASP i IO. Od instrumenata korišćeni su Indeks roditeljskog stresa-kraća forma (Parenting Stress Indeks-short form (PSI − sf), Abidin, 1995) i Ček lista ponašanja de- teta (Child Behaviour Check List-CBCL, Achenbah, 1991). Rezultati istraživanja ukazuju na značajnu povezanost intenziteta roditeljskog stresa i učestalo- sti ispoljavanja bihejvioralnih problema kod dece. Indeks roditeljskog stre- sa značajno korelira sa ukupnim skorom na skali Ček lista dečjeg ponašanja (r=0.651, r=0.000), kao i skorovima na subskalama Internalizovani sindrom (r=0.600, r=0.000) i Eksternalizovani sindrom (r=0.541, r=
...
0.000). U regresionoj analizi prediktori su objasnili 48% varijanse roditeljskog stresa. Najveći jedinstveni doprinos daje varijabla internalizovani bihejvioralni proble- mi (β=,29, p<,001). Statistički značajan doprinos daju još i dijagnoza i priho- di (β=-,17, p<,05, β=,54, p<,001). Značajno područje preventivnog rada stručnjaka sa porodicom je na planu pružanja podrške roditeljima u redukciji stresa i kreiranju intervencija za smanjenje problemskog ponašanja dece sa smetnjama u razvoju.
Investigation of stress in parents of children with disabilities, indicates the presence of increased levels of stress in parents being a risk to parents health and relationship with the child. The aim of the study was to investigate the relationship of parental stress compared to manifestation of behavioral problems in children. We also examined which independent variables predict parents' stress. The sample consisted of 100 parents of children with ID and ASD. Parenting Stress Index-Short Form (PSI-sf; Abidin, 1995) and the Child Behavior Check List (CBCL, Achenbah, 1991) were used as instruments. A significant correlation between the intensity of parental stress and the frequency of manifestation of behavioral problems in children with developmental disorders was established. The parental stress index significantly correlates with the total score on the Childhood Behavior Scale (r=0.651, r=0.000), as well as the scores on subscales Internalized syndrome (r=0.60
...
0, r=0.000) and Externalized syndrome (r=0.541, r=0.000). In the regression analysis, the predictors explained 48% of parental stress variance. The largest single contribution is given by the variable internalized behavioral problems (β=,29, p<,001), diagnosis and income (β=-,17, p<,05, β=,54, p<,001). A significant area of preventive work with the family is to provide support in reducing stress level in parents and creating interventions to reduce behavior problems in children with disabilities.
Keywords:
roditeljski stres / autistički spektar poremećaja / intelektualna ometenost / bihejvioralni problemi dece sa smetnjama u razvoju / parental stress / autistic spectrum disorder / intellectual disability / behavioral problems at children with disabilities.
Source:
Zbornik radova - Nacionalni naučni skup "Prevencija razvojnih smetnji i problema u ponašanju", Beograd, 21. Decembar 2017., 2017, 155-163
Publisher:
Univerzitet u Beogradu – Fakultet za specijalnu edukaciju i rehabilitaciju/ University of Belgrade – Faculty of Special Education and Rehabilitation