Akustička i perceptivna analiza glasa kod dece sa disfonijom
Acoustical and perceptual voice analysis in children with dysphonia
Authors
Šehović, Ivana
Petrović-Lazić, Mirjana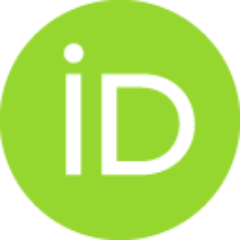 Jovanović-Simić, Nadica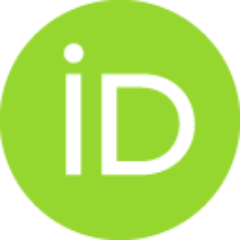 Arsenić, Ivana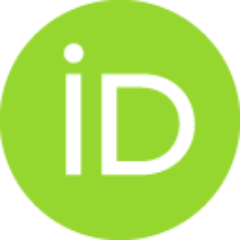 Contributors
Vuković Mile
Jugović Aleksandar
Popović-Ćitić Branislava
Ilić Snežana
Conference object (Published version)

Abstract
Disfonija je najčešći oblik poremećaja glasa i predstavlja svako odstupanje od normalne visine, intenziteta i kvaliteta glasa. Disfonije u dečijem uzrastu su najčešće uzrokovane hiperfunkcijom vokalnog aparata, što se ispoljava pro- duženom i napetom fonacijom. Najčešći poremećaji glasa koji se javljaju kod dece su čvorići na glasnicama i hiperkinetička disfonija. Cilj istraživanja je da se ispita povezanost između akustičkih i perceptiv- nih karakteristika glasa kod dece sa disfonijom. Istraživanjem je obuhvaćeno 66 dece, oba pola, uzrasta od 6 do 11 godina. Akustički parametri glasa su ana- lizirani pomoću programa multidimenzionalne analize vokala, model 4300 korporacije "Kay Elemetricsˮ. Perceptivne karakteristike glasa su analizirane Grbas skalom. U obradi podataka primenjene su mere centralne tendencije, mere varijabilnosti, t-test za velike nezavisne uzorke, Hi kvadrat test i Pirsonov koeficijent korelacije. Rezultati istraživanja su pokazali da kod dece sa disfonij
...
om postoji sta- tistički značajna povezanost parametra fundamentalne frekvencije (Fo) i napetosti u glasu (r=-0,145, p=0,006), kao i parametara Jitt, Shim i NHR sa para- metrima G (stepen promuklosti), R (hrapavost u glasu) i B (šumnost u glasu).
Dysphonia is the most common form of voice disorder and represents any deviation from the normal level, intensity and quality of the voice. Dysphonia in children is most often caused by the hyperfunction of the vocal apparatus, which is manifested by prolonged and tense phonation. The most common voice disorders occurring amongst children are nodules on the vocal cords and hyperkinetic dysphonia. The aim of the research is to examine the relationship between acoustic and perceptual characteristics of voice in children with dysphonia. The survey covered 66 children, both sexes, 6 to 11 years old. The acoustic voice parameters were analyzed using a multi-dimensional vocal analysis program, the 4300 Kay Elemetrics® corporation. Perceptual vocal characteristics were analyzed Grbas scale. The measures of central tendency, variability measures, t-test for large independent samples, Hi square test and Pearson correlation coefficient were applied in data processing. Th
...
e results of the study indicated that in children with dysphonia have shown statistically significant connection between the fundamental frequency parameter (Fo) and the tension in the voice (r=-0,145, p=0.006), as well as the parameters Jitt, Shim and NHR with the parameters G (degree of hoarseness) R (voice roughness) and B (voice noise).
Keywords:
disfonija / analiza glasa / poremećaji dečijeg glasa / dysphonia / voice analysis / children's voice disorders
Source:
Zbornik radova - Nacionalni naučni skup "Prevencija razvojnih smetnji i problema u ponašanju", Beograd, 21. Decembar 2017., 2017, 81-90
Publisher:
Univerzitet u Beogradu – Fakultet za specijalnu edukaciju i rehabilitaciju/ University of Belgrade – Faculty of Special Education and Rehabilitation