Epigenetski markeri u prevenciji razvojnih smetnji i problema u ponašanju: mogućnosti potencijalne primene
Epigenetski markeri u prevenciji razvojnih smetnji i problema u ponašanju: mogućnosti potencijalne primene
Authors
Marinković, Dragan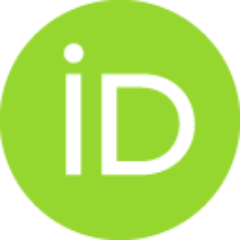 Contributors
Vuković Mile
Jugović Aleksandar
Popović-Ćitić Branislava
Ilić Snežana
Conference object (Published version)

Abstract
Odavno je poznata činjenica da iskustva iz detinjstva ostavljaju dugoročne posledice na razvoj ponašanja i predstavljaju značajne faktore za eventual- nu pojavu razvojnih smetnji i psihijatrijskih poremećaja. Poslednjih godina sve je više eksperimentalnih dokaza koji ukazuju da se sredinsko dejstvo isku- stva u ovom slučaju ispoljava preko epigenetskih mehanizama regulacije genske ekspresije, u čijoj su hemijskoj osnovi metilacija i acetilacija genskih regula- tornih elemenata. Utvrđeno je da materinska briga mehanizmom epigenetske kontrole vodi uvećanju ekspresije glukokortikoidnog receptora u hipokampusu, čime se omogućava amortizacija endokrinog odgovora na stres u predstojećem život- nom periodu. Sa druge strane, negativna iskustava iz detinjstva poput ma- terinskog zanemarivanja i trauma značajan su sredinski činilac u na primer suicidalnom ponašanju odraslih osoba. Suicidalne osobe zlostavljane i zane- marivane u detinjstvu pokazuju povećanu hemijsku metilaciju promo
...
tora gluko- kortikoidnog receptora što za posledicu ima nižu koncentraciju ovog recep- tora i time sniženu sposobnost amortizacije stresa. Za prevenciju razvojnih smetnji i poremećaja u ponašanju identifikacija direk- tne veze između epigenetske regulacije ekspresije gena odgovornih za stresni od- govor i patoloških oblika ponašanja otvara nove mogućnosti. Determinacija epigenetskih markera za povećan rizik razvoja patoloških oblika ponašanja omogućiće tretman ovih osoba i pre same manifestacije patološkog stanja. U radu su razmatrana najnovija naučna dostignuća na ovom polju
It has been known for long time that experience acquired during childhood influence long-term consequences on development of behavior and represent significant factor for potential developmental disabilities and psychiatric disorders. Evidences had have been accumulated proving that environment impact through epigenetic mechanisms of gene expression regulation. Chemical foundation of these epigenetic mechanisms is in process of methylation and acetylation. It has been determined that maternal care through mechanisms of epigenetic control lead to increase of expression of glucocorticoid receptor in hippocampus, which amortize endocrine response to stress in following life period. On the other hand, negative experiences from childhood period like maternal neglect and trauma are significant environmental factor in i.e. suicidal behavior of adults. Suicidal individuals maltreated and neglected during childhood show increased methylation of glucocorticoid receptor pr
...
omotor that has consequently lower concentration of this receptor and lower capability of stress amortization. Identification of direct link between epigenetic regulation of expression of genes that regulate stress response and pathological behavior opens new possibilities for developmental disabilities prevention. Determination of epigenetic markers for increased risk of pathological behavior will enable treatment even before manifestation of pathological condition. Latest scientific contribution in this field had been discussed in this paper.
Keywords:
epigenetska regulacija / problemi u ponašanju / materinska briga / suicidalno ponašanje
Source:
Zbornik radova - Nacionalni naučni skup "Prevencija razvojnih smetnji i problema u ponašanju", Beograd, 21. Decembar 2017., 2017, 11-18
Publisher:
Univerzitet u Beogradu – Fakultet za specijalnu edukaciju i rehabilitaciju/ University of Belgrade – Faculty of Special Education and Rehabilitation