Socijalna kompetencija u ranom detinjstvu
Social competence in early childhood
Authors
Đurić-Zdravković, Aleksandra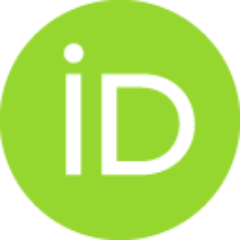 Japundža-Milisavljević, Mirjana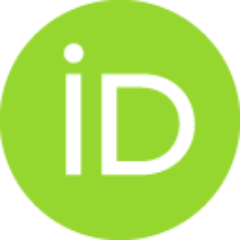 Contributors
Vuković Mile
Jugović Aleksandar
Popović-Ćitić Branislava
Ilić Snežana
Conference object (Published version)

Abstract
Društveni život u ranom detinjstvu, tj. u razdoblju od rođenja deteta do polaska u školu, nije jednostavan. Uspešno odolevanje društvenim izazovima podrazumeva posedovanje brojnih veština, uključujući komunikacione sposob- nosti, regulaciju emocija, samoregulaciju, znanje o delotvornim društve- nim strategijama i samopouzdanje u brojnim socijalnim situacijama. Iako su socijalne kompetencije ograničene tokom ranog detinjstva u odnosu na socijalne kompetencije u odraslom dobu, ovaj period je vreme brzorazvijajućih sposobnosti. Mala deca često pokazuju izuzetnu veštinu u pregovaranju to- kom njihovih društvenih interakcija. Ovaj rad će razmatrati socijalne kompetencije tokom ranog detinjstva, iz teorijske i empirijske perspekti- ve. Isto tako, veoma je važno definisati nekoliko osnovnih veština koje formiraju kvalitet socijalne kompetencije, kao što su samoregulacija, rešavanje društvenih problema i prosocijalno ponašanje. Rad donosi i neke pre- uzete istraživačke zaključke u
...
vezi sa socijalnom kompetencijom dece s lakim i umerenim teškoćama u mentalnom razvoju.
Social life in early childhood, i.e. period from child's birth till school age, is not simple. Successfully resisting social challenges involves numerous skills, such as communicational abilities, regulation of emotion, self-regulation, knowledge of effective social strategies and confidence, in numerus social situations (Raby et al., 2015). Although social competencies are limited during early childhood in relation to social competences in adulthood, this period is a time of rapidly developing abilities. Indeed, small children often exhibit extraordinary negotiation skills during their social interactions (Barandiaran et al., 2015). This paper will consider social competences during early childhood, from a theoretical and empirical perspective. It is very important to define several basic skills that form the quality of social competence, such as self-regulation, solving social problems and prosocial behavior. The paper also considers some previous research conc
...
lusions regarding the social competence of children with mild and moderate mental development difficulties.
Keywords:
socijalna kompetentnost / veštine / ponašanje / rizici u ranom detinjstvu / prevencija / social competence / skills / behavior / risks in early childhood, prevention
Source:
Zbornik radova - Nacionalni naučni skup "Prevencija razvojnih smetnji i problema u ponašanju", Beograd, 21. Decembar 2017., 2017, 19-27
Publisher:
Univerzitet u Beogradu – Fakultet za specijalnu edukaciju i rehabilitaciju/ University of Belgrade – Faculty of Special Education and Rehabilitation