Izazovi i mogućnosti socijalne inkluzije romske dece u obrazovni sistem
Challenges and opportunities of social inclusion roman children in educational system
Authors
Bogetić, Dragica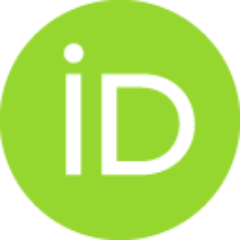 Jugović, Aleksandar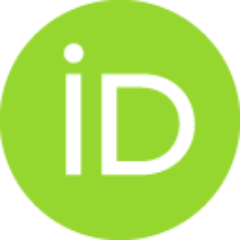 Contributors
Jugović Aleksandar
Japundža-Milisavljević Mirjana
Grbović Aleksandra
Conference object (Published version)

Abstract
U uvodnom delu rada razmatraju se modeli socijalne integracije Roma i Deklaracija "Dekade inkluzije Roma (2005-2015)". U okviru ove decenije usvojene su brojne Strategije i Akcioni planovi kojima je krajnji cilj unapređenje položaja Roma i Romkinja, smanjenje si- romaštva i socijalno uključivanje. Kako se obrazovanje posebno izdvaja kao jedno od glavnih sredstava izlaska iz začaranog kruga siromaštva, a ujedno predstavlja i jednu od najugroženijih ži- votnih dimenzija Roma, posebna pažnja u radu je posvećena aktuel- nom stanju obrazovanosti Roma, sa aspekta značaja i prepreka za ostvarivanje ovog osnovnog ljudskog prava. Cilj rada jeste prikaz pravnog okvira, različitih aktivnosti i afirmativnih mera koje Srbija sprovodi kako bi se olakšala integracija Roma u obrazovni sistem. Prema Izveštaju monitoringa, od 70% do 90% dece rom- ske nacionalnosti koja se upišu u osnovnu školu u nekom trenutku napuste školovanje. Stoga, zaključna razmatranja su usmerena na prikaz i analiz
...
u određenih preporuka iz Strategije za socijalno uključivanje Roma i Romkinja u Republici Srbiji (2016-2025) namenjenih prevenciji ranog napuštanja školovanja i stvaranju uslova za potpuniju podršku i pomoć obrazovnoj integraciji Roma.
In the beginning part of this work are considered models of social integration of Roms and Declaration "Decades of Rom inclusion (2005-2015)". In term of this decade there were implemented many plans of Strategy and action which is the ultimate goal promotion of Roms and Roma women position, poverty reduction and social inclusion. How education in particular stands out like one of the main resources getting out of vicious circle of poverty, and also represents a one of the most endangered life dimension of Roms., a special attention in work is dedicated to actual state of Roma education, from aspect of meaning and obstacls for achiving this elementary human right. Goal of this work is to show legislative terms, different activities and affirmation measures that Serbia implements how integration of Roms in education system would be easer. acording to the Report of monitoring (2007), 70% to 90% of children of rom nationality that started going in primary school, at some point
...
quit schooling. So, concluding remarks are directed on display and analysis specific recommendations from Strategy for social inclusion Roms and Roma women in Republic of Serbia (2016-2025) that are ment to prevent early school quiting and making terms for full support and help at educational integration of Roms.
Keywords:
Romi / socijalna inkluzija / obrazovni sistem / strategije / afirmativne mere / Roms / social inclusion / educational system / strategy / affirmative measures
Source:
Zbornik radova - Nacionalni naučni skup, "Socijalna inkluzija dece sa razvojnim smetnjama i problemima u ponašanju", Beograd, 6. decembar 2016, 2016, 33-42
Publisher:
Univerzitet u Beogradu – Fakultet za specijalnu edukaciju i rehabilitaciju/ University of Belgrade – Faculty of Special Education and Rehabilitation