Značaj i uloga učenika u IOP sastanku
Тhe importance and rolе of students in defining the iep in the iep meeting
Authors
Pantović, Aleksandra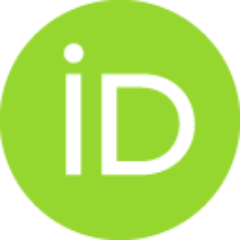 Pešović, Jelena
Maćešić-Petrović, Dragana
Contributors
Jugović Aleksandar
Japundža-Milisavljević Mirjana
Grbović Aleksandra
Conference object (Published version)

Abstract
Inkluzivno obrazovanje dece sa ometenošću je pokrenulo niz pitanja vezanih za pisanje i implementaciju individualnih obra- zovnih planova (IOP) i pripremu sredine i deteta za tranziciju iz specijalne škole u redovnu školu. Jedno od tih pitanja je kako uključiti dete sa intelektualnom ometenošću u proces izrade, implementacije i evaluacije individualnog obrazovnog plana. Cilj ovog rada je da se kroz analizu istraživanja da prikaz nekih od mogućih strategija za uključivanje učenika u vođenje sopstve- nog IOP sastanka. Pregled dostupne literature na temu vođenja sopstvenog IOP sastanka izvršen je pretraživanjem elektron- skih baza podataka upotrebom ključnih reči: student led IEP, IEP, self-advocasy, self-regulation, kao i kombinacije navedenih pojmova. Učešće učenika u vođenju sopstvenog IOP-a predstavlja preuzimanje vođstva u prenošenju informacija ostalim članovima IOP tima u toku dela ili IOP sastanka u celini. U istraživanjima rea- lizovanim van naše zemlje opisane su
...
u mnogobrojne strategije koje mogu da pomognu defektologu da uključi učenika u proces IOP sastanka. Uključivanje učenika u proces izrade IOP-a pozitivno utiče na: razvoj slike o sebi i nivo samopoštovanja, razvoj vešti- na samozastupanja, samoevaluacije i samoinstrukcije učenika sa ometenošću. Na osnovu analize selektovanih radova zaključujemo da adekvatna obuka specijalnih edukatora o načinima i metoda- ma uključivanja učenika u vođenje IOP sastanka doprinosi pripre- mi učenika sa ometenošću za svet odraslih.
The implementation of inclusive education in the 21st century has occupied a significant part of the field of Special Education as well as regular education. Inclusion as a mean of educating children with disabilities has raised many important questions in the relatively new field of the science of Special Education. Some of those important questions are how to adequately prepare the child and the environment for that transition, what the consequences of that action are, what individual education plans (IEp) are and how to write them and many more questions. Recently one question was raised: how to include students with cognitive disabilities in the IEp process. Their for the main objective of this paper is to answer that question by reviewing relevant international literature that focuses on the role of the student and special educator in student led IEp's as well as to providing a brief overview of useful strategies for preparing a student to lead their IEp meeting. The re
...
viewed literature suggest that involving students in their IEp meetings has a positive effect on the way students see themselves, on their self-advocacy skills, self-evaluation skills and self instruction skills.
Keywords:
inkluzivno obrazovanje / individualni obrazovni plan / intelektualna ometenost / vođenje IOP sastanka / samozastupanje i samoevaluacija / inclusive education / individual education plans / cognitive disabilities / student led IEp meetings / self-advocacy and self-evaluation
Source:
Zbornik radova - Nacionalni naučni skup, "Socijalna inkluzija dece sa razvojnim smetnjama i problemima u ponašanju", Beograd, 6. decembar 2016, 2016, 51-59
Publisher:
Univerzitet u Beogradu – Fakultet za specijalnu edukaciju i rehabilitaciju/ University of Belgrade – Faculty of Special Education and Rehabilitation