Uticaj kontakta i znanja o intelektualnoj ometenosti na stavove prema inkluziji kod osoba opšte populacije
The impact of contact and knowledge of intellectual disability on attitudes towards inclusion for persons of general population
Authors
Milačić-Vidojević, Ivona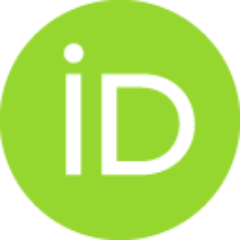 Čolić, Marija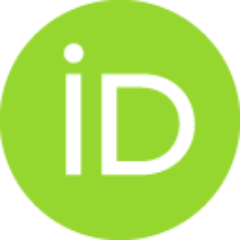 Contributors
Jugović Aleksandar
Japundža-Milisavljević Mirjana
Grbović Aleksandra
Conference object (Published version)

Abstract
Malo se zna o uticaju znanja o intelektualnoj ometeno- sti (IO) na stavove prema ovoj populaciji. Cilj preliminar- nog istraživanja je utvrđivanje uticaja znanja o IO i kontak- ta na stavove o inkluziji kod osoba opšte populacije. Uzorkom je obuhvaćeno 186 osoba različitog uzrasta, pola i nivoa obrazovanja. Znanje o IO je ocenjivano prepoznavanjem simptoma lake IO u neoznačenoj vinjeti. Za procenu stavova je korišćena Skala stavova života u zajednici. Rezultati istraživanja ukazuju na to da je 34,9% ispitanika prepoznalo osobu sa la- kom IO. Nije utvrđena povezanost prepoznate IO sa subskalama Skale stavova. Ispitanici koji su prepoznali osobu sa lakom IO u vinjeti i izjasnili se da poznaju osobu sličnu opisanoj u vinjeti su imali viši skor na subskali sličnosti (AS=4,4, SD=0,58; t=2,450, df=63, p<0,05) i niži skor na subskali isključenja (AS=1,2, SD=0,83; t=-2,037, df=63, p<0,05) u poređenju sa osobama koje su rekle da ne poznaju nijednu osobu koja ima slične simptome o
...
pisane u vinjeti (AS=4,01, SD=0,66, AS=2,41, SD=0,81). Kontakt ima pozitivan efe- kat na stavove koji favorizuju socijalnu inkluziju osoba sa IO. Iako se nije utvrdio uticaj znanja o IO na stavove, rezultati ukazuju na nedovoljnu informisanost osoba opšte populacije o IO, koju je potrebno povećati edukacijom.
Little is known about the impact of intellectual disability (ID) knowledge on attitudes towards this population. The aim of the preliminary research was to determine the impact of ID knowledge and contacts to attitudes about inclusion of persons of the general population. The sample included 186 people of different ages, gender and education level. Knowledge of ID was judged by recognizing the symptoms of mild ID in an unmarked vignette, for assessment of attitudes we used Community Living attitudes Scale. Survey results indicate that 34.9% of respondents recognized the person with mild ID. There was no association between recognized IO and CLaS subscales. Respondents who identified a person with mild ID vignette and pleaded to know the person described in the vignette have higher scores on the Similarity subscale (M = 4.4, SD = 0.58; t = 2.450, df = 63, p < 0.05), and lower scores on the Exclusion subscales (M = 1.2, SD = 0.83; t = -2.037, df = 63, p <0.05) compared with pe
...
ople who say that they do not know a person which has similar symptoms described in the vignette (M = 4.01, SD = 0.66, M = 2.41, SD = 0.81). Contact has a positive effect on the attitudes that favor the social inclusion of people with ID. although it has not determined the impact of ID knowledge on the attitudes, the results indicate a lack of awareness of ID in the general population and the need to develop the awareness education programme.
Keywords:
znanje o IO / kontakt / inkluzija / stavovi osoba opšte populacije / knowledge of intellectual disability / contact / inclusion / general population attitudes
Source:
Zbornik radova - Nacionalni naučni skup, "Socijalna inkluzija dece sa razvojnim smetnjama i problemima u ponašanju", Beograd, 6. decembar 2016, 2016, 43-51
Publisher:
Univerzitet u Beogradu – Fakultet za specijalnu edukaciju i rehabilitaciju/ University of Belgrade – Faculty of Special Education and Rehabilitation