Regulacija ponašanja kod dece sa lakom intelektualnom ometenošću
Behavioral regulation in children with mild intellectual disability
Authors
Gligorović, Milica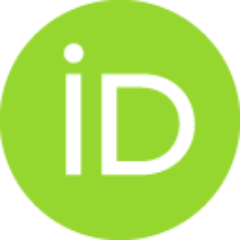 Buha, Nataša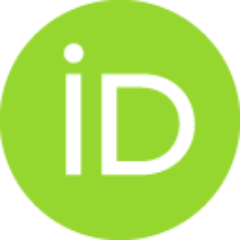 Contributors
Jugović Aleksandar
Japundža-Milisavljević Mirjana
Grbović Aleksandra
Conference object (Published version)

Abstract
Cilj ovog istraživanja je da se utvrdi nivo regulacije ponašanja u porodičnom i školskom okruženju kod dece sa lakom intelektualnom ometenošću (LIO). Uzorkom je obuhvaćeno 54-oro dece sa LIO, oba pola (25/46,3% devojčica i 29/53,7% dečaka), uzrasta 11-14 godina (AS=12,46, SD=1,13). Za procenu regulacije ponašanja primenjene su prve tri podskale BRIEF skale za procenu ponašanja povezanog sa egzeku- tivnim funkcijama: Inhibicija, Prebacivanje i Emocionalna kontrola, koje se kombinuju u kompozitni skor Indeks regulacije ponašanja (IRP). Korišćene su dve forme upitnika, forma koju popunjavaju roditelji, namenjena proceni ponašanja deteta u po- rodičnom okruženju, i forma za nastavnike, usmerena na procenu ponašanja deteta u školskom okruženju. U statističkoj analizi primenjeni su Pirsonov koeficijent korelacije, t test i analiza varijanse. Najizraženije teškoće u roditeljskoj i nastavničkoj formi upitnika javljaju se na Skali prebacivanja. Nisu utvrđene stati- stički znača
...
jne razlike u odnosu na pol ispitanika ni u jednom procenjenom domenu regulacije ponašanja. Utvrđen je značajan odnos uzrasta ispitanika i rezultata skale za roditelje u svim ispitanim domenima i Indeksu regulacije ponašanja, dok se, pre- ma proceni nastavnika, uzrasne razlike značajno ispoljavaju samo u oblasti pomeranja. Roditelji i nastavnici ocenjuju da se izraženije teškoće u ponašanju u porodičnom i školskom okruženju javljaju kod trinaestogodišnjaka.
The aim of this research is to determine the level of behavioral regulation in children with mild intellectual disability (MID) in family and school settings. The sample consisted of 54 children with MID, of both genders (25/46.3% of girls and 29/53.7% of boys), aged between 11 and 14 years (M=12.46, SD=1.13). Behavioral regulation was assessed by applying the first three subscales of Behavior Rating Inventory of Executive function (BRIEf) scale: Inhibition, Shifting, and Emotional Control. Subscale scores are combined into composite score, Behavioral Regulation Index (BRI). Two forms of scales were used: parent and teacher form. for the statistical analysis pearson correlation coefficient, t test and analysis of variance were used. The most prominent difficulties in behavioral regulation were detected on the Shift scale in both, parent and teacher form. There were no statistically significant gender differences. age differences were significant in all assessed domains, inc
...
luding Behavioral Regulation Index according to parent form. according to teacher form, age differences were significant only in the shifting domain. Both, parents and teachers indicates that more pronounced behavioral difficulties occurs in thirteen-year olds.
Keywords:
laka intelektualna ometenost / regulacija ponašanja / inhibicija / prebacivanje / emocionalna kontrola / mild intellectual disability / behavioral regulation / inhibition / shifting / emotional control
Source:
Zbornik radova - Nacionalni naučni skup, "Socijalna inkluzija dece sa razvojnim smetnjama i problemima u ponašanju", Beograd, 6. decembar 2016, 2016, 187-195
Publisher:
Univerzitet u Beogradu – Fakultet za specijalnu edukaciju i rehabilitaciju/ University of Belgrade – Faculty of Special Education and Rehabilitation