Sposobnost donošenja odluka i adaptivno ponašanje kod dece sa lakom intelektualnom ometenošću
Decision making ability and adaptive behaviour in children with mild intellectual disability
Authors
Gligorović, Milica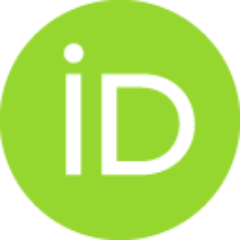 Buha, Nataša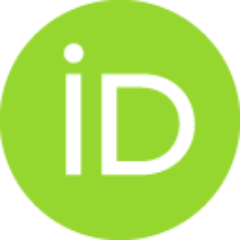 Contributors
Milačić Vidojević Ivona
Conference object (Published version)

Abstract
Osobe sa intelektualnom ometenošću obično nemaju dovoljno mogućnosti da istraže različite opcije i samostalno donose odluke o važnim životnim pitanjima, kao ni mogućnost realnog uvida u potencijalne barijere koje otežavaju ili onemogućavaju ostvarenje ciljeva. Cilj istraživanja je da se utvrdi odnos između sposobnosti donošenja odluka i adaptivnog ponašanja kod dece sa lakom intelektualnom ometenošću. Uzorkom je obuhvaćeno 60-oro dece sa lakom intelektualnom ometenošću (LIO), oba pola, uzrasta 10-14 godina (AS=11,73; SD=1,28). Intelektualne sposobnosti ispitanika su u rasponu od 50 do 70 (AS=60,38; SD=7,205). Sposobnost donošenja odluka procenjena je Kockarskim zadatkom za decu, a adaptivno ponašanje prvim delom Skale adaptivnog ponašanja (ABS-S:2). U statističkoj obradi podataka koriščeni su parametrijski i neparametrijski koeficijenti korelacije, χ2 test i analiza varijanse. Većina dece sa LIO na uzrastu 10-14 godina uspešno ocenjuje odnos potenciјalnog dobitka i gubitk
...
a na Kockarskom zadatku za decu, kojim se procenjuje sposobnost donošenja odluka. Analizom odnosa rezultata Kockarskog zadatka za decu i postignuća na skali ABS-S:2, utvrđeno je da je preferencija prema povoljnom ili nepovoljnom špilu karata kod dece sa LIO značajan činilac većine procenjenih područja adaptivnih veština (Samostalno funkcionisanje, Ekonomska aktivnost, Govorno-jezički razvoj, Brojevi i vreme, Samousmeravanje i Odgovornost), adaptivnog funkcionisanja u celini (p=0,011) i sva tri procenjena faktora adaptivnog ponašanja (praktičnih, konceptualnih i socijalnih veština) pojedinačno (p=0,004-0,000).
Individuals with intellectual disability usually do not have enough possibilities to explore different opportunities and to make decisions independently regarding important life issues. Also, they usually lack potential for realistic insight into possible barriers which makes reaching the goal difficult or impossible. The aim of this research is to determine the relation between decision making ability and adaptive behaviour in children with mild intellectual disability. Sample consisted of 60 children with mild intellectual disability (MID), of both gender, aged between 10 and 14 (M=11.73; SD=1.28). Intellectual ability of the participants ranges between 50-70 (M=60.38; SD=7.205). Ability to make decision was assessed by Children's Gambling Task, while adaptive behaviour was assessed by applying the first part of the Adaptive Behaviour Scale (ABS-S:2). Parametric and nonparametric correlation coefficients, χ2 test and analysis of variance were used in statistical data anal
...
ysis. Most of the children with MID in the age between 10 and 14, successfully evaluate the ratio of potential gain and loss on the Children's Gambling Task. By analyzing the relation between results on the Children's Gambling Task and achievement on the ABS-S:2 scale, it was determined that preference toward favourable or unfavourable deck of cards in children with MID presents a significant factor of most assessed domains of adaptive skills (Independent functioning, Economic activity, Language development, Numbers and time, Self-direction, and Responsibility), adaptive functioning in general (p=0.011), and all three adaptive behaviour factors (practical, conceptual and social skills) individually (p=0.004-0.000).
Keywords:
laka intelektualna ometenost / donošenje odluka / adaptivno ponašanje / mild intellectual disability / decision making / adaptive behaviour
Source:
Tematski zbornik radova – " Osobe pod rizikom od društvene isključenosti: stavovi, diskriminacija, adaptivno ponašanje ", Beograd, Srbija, 2016, 2016, 61-86
Publisher:
Univerzitet u Beogradu – Fakultet za specijalnu edukaciju i rehabilitaciju/ University of Belgrade – Faculty of Special Education and Rehabilitation
Funding / projects: