Komparativna analiza slobodnih asocijacija reči dece sa oštećenjem vida i dece tipičnog razvoja
Comparative analysis of free word associations in children with visual impairment and children with typical development
Authors
Arsenić, Ivana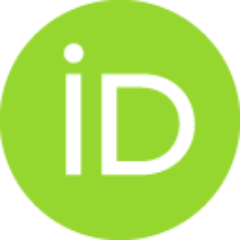 Vuković, Mile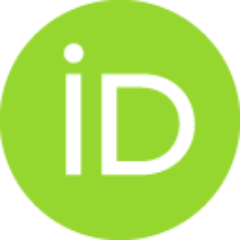 Jovanović-Simić, Nadica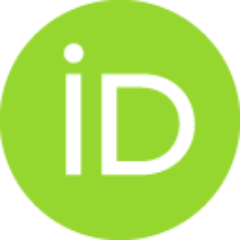 Petrović-Lazić, Mirjana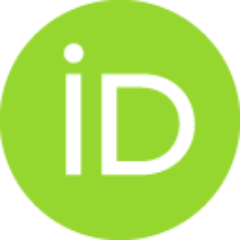 Dobrota, Nada
Vuković, Irena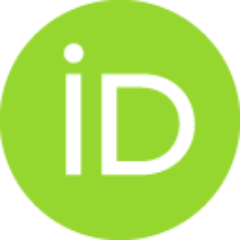 Drljan, Bojana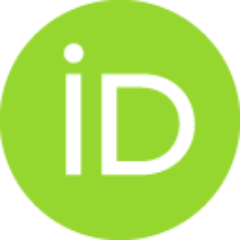 Šehović, Ivana
Contributors
Vuković Mile
Conference object (Published version)

Abstract
Pod pojmom asocijacije reči podrazumeva se veza između dve ili više reči stvorene prema asocijativnim zakonima. Ispitivanje tehnikom slobodnih asocijacija reči omogućava uvid u leksičku, semantičku i gramatičku strukturu nekog jezika, a poređenjem karakteristika asocijacija reči između ispitanika različitih uzrasta, stiče se uvid u proces usvajanja jezičke strukture kao i nivoa razvijenosti jezika pojedinca. Većina istraživanja posvećenih jezičkim sposobnostima kod slepe dece fokusirana je na pitanje uticaja oštećenja vida na kašnjenje ili odstupanje u razvoju govorno-jezičkih funkcija. Cilj ovog rada je bio da se uporede karakteristike slobodnih asocijacija reči dece sa oštećenjem vida i dece tipičnog razvoja. Uzorak su činili učenici oba pola od prvog do osmog razreda i to 68 učenika sa oštećenjem vida škole "Veljko Ramadanović" iz Zemuna i 141 učenik redovne osnovne škole "Ivan Gundulić" iz Novog Beograda. U istraživanju je primenjen test slobodnih asocijacija reči Kent
...
-Rozenofa koji je adaptiran za srpsko govorno područje. Prilikom statističke obrade podataka korišćeni su χ2 test i t-test. Dobijeni odgovori su kategorisani na paradigmatske i neparadigmatske, a zatim je analizirana njihova učestalost u odnosu na školski uzrast i pol za obe grupe ispitanika. Takođe, upoređena je učestalost paradigmatskih i neparadigmatskih odgovora učenika sa oštećenjem vida i učenika tipičnog razvoja. Rezultati su pokazali da je na svim uzrasnim nivoima utvrđeno znatno više paradigmatskih odgovora u odnosu na neparadigmatske i sintagmatske, kako kod učenika sa oštećenjem vida, tako i kod učenika bez oštećenja vida. Takođe je utvrđeno da učenici sa oštećenjem vida daju značajno više paradigmatskih odgovora u odnosu na učenike bez oštećenja vida.
The term words association implies relation between two or more words produced according to associative laws. Analysis with technique of free words association provides an insight into lexical, semantic and grammatical structure of language, and with comparison of word associations characteristics between individuals of different ages, an insight into the process of adopting the language structure and level of language development. Most studies on language skills in blind children are focused on the question of the influence of visual impairment on delay or deviation in development of speech and language functions. The aim of this study was to compare the characteristics of free word associations in children with visual impairment and children with typical development. The sample was consisted of students of both genders, from first to eighth grade, 68 students with visual impairment of "VeljkoRamadanovic" school from Zemun, and 141 students with typical development of prim
...
ary school "Ivan Gundulic" from Novi Beograd. Kent- Rozanoff's free word association test, which was adapted to Serbian speaking area, was applied in this research. For statistical analysis we used χ2 test and t-test. The answers were categorized as paradigmatic and non paradigmatic, and then, their frequency related to school age and gender was further analyzed for both group of respondents. It was also compared the frequency of paradigmatic and non paradigmatic answers in students with visual impairment and students with typical development. Results have shown that students of all ages, with visual impairment as well as students without visual impairment, produce significantly more paradigmatic answers compared to non paradigmatic and syntagmatic answers. It was also found that students with visual impairment provide significantly more paradigmatic answers compared to students without visual impairment.
Keywords:
slobodne asocijacije reči / jezička struktura / oštećenje vida / tipičan razvoj / deca / free word associations / language structure / visual impairment / typical development / children
Source:
Zbornik radova - 9. Međunarodni naučni skup "Specijalna edukacija i rehabilitacija danas", Beograd, Srbija, 25–27.9.2015, 2015, 17-26
Publisher:
Univerzitet u Beogradu – Fakultet za specijalnu edukaciju i rehabilitaciju/ University of Belgrade – Faculty of Special Education and Rehabilitation
Funding / projects: