Nasilje u porodici i izveštavanje u medijima
Family violence and the media
Authors
Kovačević, Milica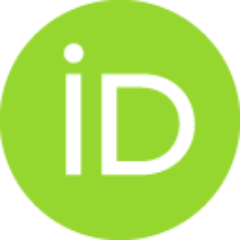 Contributors
Vuković Mile
Conference object (Published version)

Abstract
Nasilje u porodici predstavlja ozbiljan društveni problem, pa je Krivičnim zakonikom Republike Srbije inkriminisano ponašanje kojim se ugrožava spokojstvo, telesni integritet ili duševno stanje člana sopstvene porodice. Značaj, opasnost, ali i kako se čini sve češća zastupljenost ovog patološkog ponašanja, čine da se u medijima sve češće govori o nasilju u porodici. Pri tome novinski članci i televizijski prilozi neretko insistiraju na pojedinostima koje oslikavaju surovost nasilnika ili na pojedinostima koje će pre svega skandalizovati javnost, uz zanemarivanje izveštavanja koje bi ukazivalo na uzroke pojave i načine da se ona spreči i suzbija. Čini se da izveštavanje u medijima pre svega služi podizanju rejtinga i ostvarivanju dobiti, dok se edukativna funkcija i odgovorno i argumentovano obaveštavanje povlače u drugi plan. Navedeno ne utiče povoljno na prosvećivanje stanovništva, niti na razvoj sposobnosti za adekvatno reagovanje u slučaju susretanja sa nasiljem u porodi
...
ci. Stoga je u radu predstavljen normativni okvir koji se odnosi na nasilje u porodici i na izveštavanje medija, nakon čega sledi analiza načina na koji o nasilju u porodici izveštavaju neki od naših najpopularnijih medija. Rad se završava određenim preporukama čija primena bi mogla unaprediti ovu oblast.
Domestic violence is a serious social problem, so The Criminal Code of the Republic of Serbia has criminalized violent behaviour which endangers tranquility, physical integrity and mental condition of a member of the family. In our media everybody is talking about the domestic violence. At the same time, newspaper articles and TV programs often have often insisted on details that portray the cruelty of the perpetrator or on the details which would primarily scandalize the public, while at the same time the kind of reporting that would indicate the causes of domestic violence and emphasize the ways to prevent and combat this behaviour has been disregarded. It seems that the reporting in the media has primarily served to boost the rating and increase the profit, while the educational function has retreated into the background. The above does not benefit the education of the population, nor the development of the capacity for adequate response in the event of encountering domes
...
tic violence. Therefore, the paper presents the normative framework related to domestic violence and the media coverage of it, followed by analysis of the ways in which domestic violence has been displayed in some of the most popular media. The paper concludes with some recommendations whose implementation could improve this area.
Keywords:
domestic violence / public / prevention / media / nasilje u porodici / javno mnjenje / prevencija / mediji
Source:
Zbornik radova - 9. Međunarodni naučni skup "Specijalna edukacija i rehabilitacija danas", Beograd, Srbija, 25–27.9.2015, 2015
Publisher:
Univerzitet u Beogradu – Fakultet za specijalnu edukaciju i rehabilitaciju/ University of Belgrade – Faculty of Special Education and Rehabilitation
Funding / projects: