Upotreba svetlosnih filtera u poboljšanju vida kod degeneracije makule
Using light filter to improve vision in macular degeration
Authors
Stamenković, Dragomir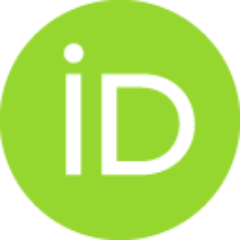 Petković, Gordana
Contributors
Vuković Mile
Kovačević Jasmina
Maćešić-Petrović Dragana
Conference object (Published version)

Abstract
Degeneracija makule (žute mrlje) je bolest koja je veoma česta kod populacije starije od 60 godina. Zahvata žutu mrlju – tačku jasnog vida, veoma značajnu kako za gledanje na daljinu tako pec blizinu. Postoje dve forme staračke degeneracije makule: suva forma (blaži oblik) i vlažna forma (teži oblik). Strukture našeg oka propuštaju sve talasne dužine vidljivog dela pectra. Brojna su istraživanja koja potvrđuju fototoksično dejstvo bliskog UV zračenja (ljubičasta-plava) i njegov uticaj na nastajanje i razvoj degeneracije makule. Cilj: Utvrditi ulogu svetlosnih filtera u poboljšanju vida i podizanju kvaliteta života pacijenata sa degeneracijom makule. Metode: Istraživanje je trajalo godinu dana (2013/2014) i obuhvatilo 20 pacijenata uzrasta od 60-90 godina sa dijagnostikovanom degeneracijom makule. Posle detaljnog pregleda pacijentima su prepisani odgovarajući svetlosni filteri sa ili bez drugog pomagala za subnormalan vid. Filteri koji su korišćeni su: 450nm sa i bez polari
...
zacije, 511nm, 527nm i 550nm. Adaptacija na prepisano pomagalo trajala je četiri nedelje. Rezultati: Filteri 450nm sa i bez polarizacije su najviše odgovarali osobama sa degeneracijom makule. Nakon četiri nedelje korišćenja filtera zabeleženo je smanjenje zablještavanja i povećanje kontrasta kod 17 pacijenata (85%) od toga povećanje vidne oštrine zabeleženo je kod 3 pacijenta (17,6%) a 3 pacijenta (15%) nisu imala poboljšanje. Zaključak: Kod osoba sa degeneracijom makule korišćenje svetlosnih filtera 450nm sa i bez polarizacije značajno dovodi do povećanja kontrasta i smanjenja zablještavanja, a samim tim i poboljšanja kvaliteta njihovog života.
Introduction: Degeneration of macula (yellow spot) is a disease that is very common in the population older than 60 years old. It covers the yellow spot – a point of clear vision, very important both for seeing at the distance and in the proximity. There are two forms of senile macular degeneration: dry form (mild form) and the wet form (severe form). Structures of our eye miss all wavelengths of the visible part of the spectrum. There are numerous studies which confirm the phototoxic effect of close UV radiation (violet-blue) and it's impact on the formation and development of macular degeneration. Objective: To determine the role of light filters in eyesight inprovement and raising the quality of life of patients with macular degeneration. Methods: The study lasted for one year (2013/2014) and included 20 patients aged between 60 and 90 years old diagnosed with macular degeneration. After a thorough examination patients were prescribed with appropriate light filters with o
...
r without the other low vision aid. Filters that were used are: 450nm with and without polarization, 511nm, 527nm and 550nm. Adaptation to the prescribed aid lasted four weeks. Results: Filters 450nm with and without polarization were most suitable for people with macular degeneration. After four weeks of using filters, a reduction in glare and the increasment of contrast in 17 patients (85%) was noted, out of which the increase in visual acuity in 3 patients (17.6%) was observed, while 3 patients (15%) had no improvement. Conclusion: In patients with macular degeneration use of light filters 450nm with and without polarization leads to a significant increase in contrast and reducing glare, and thus improve their quality of life.
Keywords:
svetlosni filteri / pomagala za subnormalan vid / degeneracija makule / light filters / low vision aids / macular degeneration / macular degeneration
Source:
Zbornik radova - 8. Međunarodni naučni skup "Specijalna edukacija i rehabilitacija danas", Beograd, Srbija, 7-9. 11. 2014, 2014, 139-146
Publisher:
Univerzitet u Beogradu – Fakultet za specijalnu edukaciju i rehabilitaciju/ University of Belgrade – Faculty of Special Education and Rehabilitation