How children with Asperger syndrome recognize emotions?
Kako osobe sa Aspergerovim sindromom prepoznaju emocije
Authors
Milačić-Vidojević, Ivona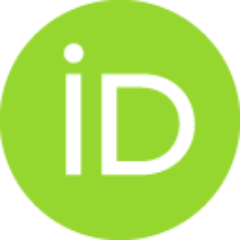 Article (Published version)

Abstract
Objective: Asperger syndrome (AS) is a term used to mark a subgroup of autism with no delay in language or cognitive development. The objective of this study is to examine the perception of facial emotion in children with AS. 11 children with AS age from 7-16 years old, 10 males, 1 female participated in the study. All children had an IQ in the normal range. Method: The subject's ability to speak about and recognize their own emotions was evaluated by asking them to remember when they experienced emotions of happiness, anger, sadness, fear, proud and embarrassment. It was important to ascertain that a children with AS had a basic understanding of the emotional terms before asking them about the emotions of others. To access emotion recognition in children with AS we use photographs of emotional faces. The control sample included 39 normally developing children between the ages of 4-10, with IQ within normal range. We examined affect, self perception and interpersonal perception utilizi
...
ng Rorschasch inkblots. (Exner, 1995). Results: children with AS were able to link an emotion with an appropriate event. Children with AS at the later age accomplish to recognize basic emotions and only four children link emotion of pride and embarrassment to an appropriate event. Younger children with AS were more impaired (33%) on emotion recognition task then older children with AS (61%). Self image includes negative features. Interpersonal relationships tends to be more superficial and settle for a routine. Most of the subjects are less willing to process emotional stimuli and are concerned about modulating emotional displays. Conclusion: Children with AS at the later age accomplish to recognize basic emotions and were less capable of labeling emotions of pride and embarrassment because they entail higher level of social understanding about cause and consequence. Mistakes in emotion recognition (happiness and anger) appeared because of perceptive similarities between emotions.
Cilj: ispitati prepoznavanje sopstvenih emocija i emocija drugih ljudi kod osoba sa Aspergerovim sindromom (AS). Ispitivanjem je obuhvaćeno 11 osoba (10 muškog i 1 ženskog pola), uzrasta 7-16 godina, podeljenih u dve grupe, 7-11 godina i 12-16 godina. Sve osobe su klasifikovane na osnovu ICD-10 kriterijuma za AS i sve imaju inteligenciju u okviru normalnog proseka. Metod: za procenu prepoznavanja emocija kod druge osobe koristili smo fotografije lica osobe koja izražava osećanje tuge, sreće, straha, ljutnje, ponosa i stida, bez konteksta, samo na osnovu facijalnih karakteristika. Za prepoznavanje sopstvenih osećanja od subjekta smo tražili da saopšte kada su navedena osećanja sami doživeli odn. da povežu osećanje sa odgovarajućim kontekstom. Kontrolnu grupu je sačinjavalo 39 tipične dece uzrasta 4-10 godina sa IQ-om u okviru normalnog proseka. Primenili smo Roršahov projektivni test i izdvojili klastere afektiviteta, self percepcije i klaster interpersonalnih percepcija i odnosa da bi
...
smo ispitali socio-emocionalni aspekt ličnosti osoba sa Aspergerovim sindromom. Rezultati: Sva deca sa AS su bila u stanju da opišu u glavnim crtama iskustva koja su povezana sa navedenim bazičnim emocijama. Prepoznavanje bazičnih emocija su postizali na starijim uzrasti-ma, a samo četvoro dece iz starije grupe je povezalo osećanje stida i ponosa sa emocionalnim iskustvom. Na nižim uzrastima ova deca znatno slabije prepoznaju navedene emocije na osnovu fotografija lica od tipične dece (33.3% u odnosu na 61%), ali ova sposobnost se na kasnijem uzrastu poboljšava. Self percepcija ima negativne karakteristike. Interpersonalni odnosi su površni i teško se održavaju. Većina subjekata nije voljna da procesira emocionalne stimuluse i ima problem regulacije afekta. Zaključak: Deca sa AS na kasnijim uzrastima postižu prepoznavanje bazičnih osećanja kod sebe i drugih osoba. Teže prepoznavanje osećanja stida i ponosa kod osoba sa AS se može objasniti višim nivoom socijalnog razumevanja potrebnim za razumevanje složenijih osećanja, a greške koje se javljaju u prepoznavanju emocija kod dece sa AS nastaju najčešće zbog toga što facijalni izrazi pojedinih emocija imaju perceptivne sličnosti, kao i teškoćom zadržavanja 'prototipa' afektivne reakcije.
Keywords:
autism / Asperger syndrome / emotion recognition / autizam / Aspergerov sindrom / prepoznavanje emocija
Source:
Beogradska defektološka škola, 2008, 1, 81-93
Publisher:
Univerzitet u Beogradu - Fakultet za specijalnu edukaciju i rehabilitaciju, Beograd