Specifičnost imenovanja predmeta kod gluvih i nagluvih učenika osnovnoškolskog uzrasta
The particularities of naming objects with deaf and hard of hearing primary school students
Authors
Isaković, Ljubica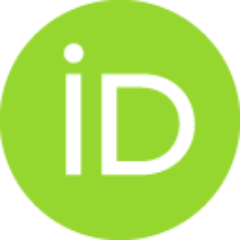 Dimić, Nadežda
Kovačević, Tamara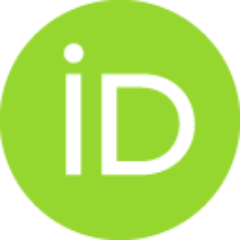 Contributors
Vuković Mile
Kovačević Jasmina
Maćešić-Petrović Dragana
Conference object (Published version)

Abstract
Gluva i nagluva deca sa velikim teškoćama uče da izgovaraju svaki glas, da ga automatizuju u svom govoru i upotrebljavaju u rečima i rečenicama. Pisani izraz, koji predstavlja značajan aspekt komunikacije, se razvija izuzetno sporo. Pisana reč je apstraktna i ona im služi da razvijaju govor i jezik. Nasuprot tome, znakovni jezik je za gluvu decu prirodno sredstvo izražavanja, uporedivo s izražajnim potencijalom govornog jezika, omogućava im komunikativna i saznajna iskustva i u velikoj meri utiče na razvoj mišljenja. Cilj našeg istraživanja bio je ispitati stepen poznavanja naziva predmeta i određivanje čemu oni služe u okviru pisanog, govornog i znakovnog izraza. Istraživanje je obavljeno na uzorku od 83 učenika uzrasta od trećeg do osmog razreda koji pohađaju škole za gluvu i nagluvu decu u Srbiji. Instrument koji smo koristili u našem istraživanju je Jezičko ocenjivanje pojedinih komponenata disfazične sintakse (D. Blagojević) − segment Imenovanje predmeta i čemu služe.
...
Izvršena je kvalitativna i kvantitativna obrada podataka.Dobijeni rezultati ukazuju na to da gluvi i nagluvi učenici bolje rezultate ostvaruju pri imenovanju predmeta, nego pri određivanju čemu služe (p=0,01). Najbolji rezultati ostvaruju se u okviru znakovnog izraza, zatim sledi pisani, dok najslabije rezultate ostvaruju u okviru govora (sve dobijene razlike su visoko statistički značajne, p=0,01). U okviru znakovnog izraza najbolje su imenovani predmeti sveska i makaze, a u okviru govora nož. Najslabiji rezultati ostvareni su pri imenovanju predmeta šibice. U okviru pisanog izraza najbolje su imenovani predmeti sat i nož, a najslabije češalj. U okviru pisanog i govornog izraza najbolje je određeno čemu služi olovka, dok je u okviru znakovnog jezika najbolje određeno čemu služi gumica. U okviru sva tri načina izražavanja najslabije je određeno čemu služi sat.
Deaf and hard of hearing children have considerable difficulty in learning to pronounce each sound, to automatise it in their speech and use it in words and sentences. Written expression, which represents a significant aspect of communication, develops very slowly. A written word is abstract and it serves them to develop speech and language. Contrary to this, deaf children find sign language to be a natural means of expression, comparable to the expressive potential of oral language, it enables them to have communicative and cognitive experiences and it influences the development of thinking to a great extent. The aim of our research was to examine the level of familiarity with the names of objects and definition of their purpose within written, oral and sign expression. The research was carried out on the sample of 83 third grade to eighth grade students who attend schools for deaf and hard of hearing children in Serbia. The instrument we applied in our research was Linguis
...
tic Assessment of Certain Components of Dysphasic Syntax (D. Blagojević) – the segment Naming objects and what they are used for. The qualitative and quantitative data analysis was carried out. The results obtained indicate that deaf and hard of hearing students achieve better results in naming objects than in defining their purpose (p=0.01). The best results are achieved within sign expression, followed by written expression, while the poorest results are produced within speech (all obtained differences are highly statistically significant, p=0.01). The most successfully named objects within sign expression were a notebook and scissors, while within speech it was a knife. The poorest results were shown in naming a match as an object. The objects named with greatest success within oral expression were a clock and a knife, while naming of a comb was done with least success. The purpose of a pencil was best defined within written and oral expression, while the purpose of an eraser was best defined within sign language. The
Keywords:
imenovanje predmeta / čemu služi / pisani, govorni i znakovni izraz / gluvi i nagluvi učenici / naming of objects / purpose, written / oral and sign expression / deaf and hard of hearing students
Source:
Zbornik radova - 8. Međunarodni naučni skup "Specijalna edukacija i rehabilitacija danas", Beograd, Srbija, 7-9. 11. 2014, 2014, 299-306
Publisher:
Univerzitet u Beogradu – Fakultet za specijalnu edukaciju i rehabilitaciju/ University of Belgrade – Faculty of Special Education and Rehabilitation
Funding / projects: