Socio-emocionalne kompetencije i prepoznavanje emocija kod gluvih i nagluvih učenika starijeg školskog uzrasta
Socio-emotional competence and emotion recognitionof deaf and hard of hearing students of older primary school age
Authors
Radić-Šestić, Marina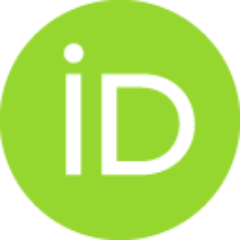 Radovanović, Vesna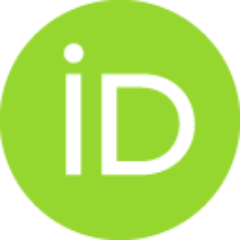 Contributors
Gligorović Milica
Conference object (Published version)

Abstract
S obzirom da se veoma je mali broj studija bavio istraživanjem socioemocionalnih kompetencija i prepoznavanja emocija kod gluve i nagluve dece u različitim tipovima školovanja, naš cilj istraživanja bio je utvrditi navedene sposobnosti kod učenika starijeg školskog uzrasta koji pohađaju nastavu u školama za gluvu i nagluvu decu (specijalnim školama) i u redovnim školama. Uzorak je obuhvatio 60 gluvih i nagluvih ispitanika starijeg osnovnoškolskog uzrasta (po 20 ispitanika VI, VII i VIII razreda) oba pola (35 muškog i 25 ženskog), koji se obrazuju u školama za nagluve učenike i u redovnim školama u Beogradu i Zemunu. U proceni socio-emocionalnih kompetencija korišćena je Skala rezilijentnosti za decu i adolescente (RSCa), a za procenu prepoznavanja emocija primenjen je Ekmanov test prepoznavanja facijalne ekspresije (Ekman faces test). U statističkoj obradi dobijenih podataka korišćeni su metodi deskriptivne statistike, χ2 test, analiza varijanse (ANOVA), Spirmanov koeficij
...
ent korelacije i relijabilna analiza. Rezultati istraživanja ukazuju da tip školovanja značajno utiče na socioemocionalne kompetencije ispitanika (p≤0,000). Ispitanici iz redovnih škola su pokazali veću socio-emocionalnu kompetentnost jer su istrajniji (p=0,002), tolerantniji (p=0,001) i optimističniji (p≤0,000) od vršnjaka iz specijalnih škola. Razlike u odnosu na tip školovanja nisu utvrđene u regulaciji emocija kod ispitanika (p=0,051), mada numeričke vrednosti ukazuju da su dobijeni rezultati na granici statističke značajnosti. Kod prepoznavanje emocija putem fotografija nisu pronađene bitne razlike između ispitanika iz specijalnih i redovnih škola (p=0,084).
Given that very few studies have focused on researching socio-emotional competence and recognition of emotions in deaf and hard of hearing children in different types of schooling, our aim was to establish these skills in students of older school-age who attend classes in schools for deaf and hard of hearing children (special schools) and in mainstream schools. The sample included 60 deaf and hard of hearing participants of older primary school age (20 examinees VI, VII and VIII) of both sexes (35 males and 25 females), who are educated in schools for hearing impaired students (30) and in mainstream schools (30) in Belgrade and Zemun. Resilience Scale for Children and Adolescents (RSCA) was used to assess socio-emotional competence, while Ekman faces test. Statistical analysis of the obtained data, the methods of descriptive statistics, chi-square test, ANOVA, Spearman correlation coefficient and reliability analysis were used to assess emotion recognition. The results sug
...
gest that the type of education significantly affects socioemotional competence of the participants (p≤0.000). The participants from mainstream schools showed greater socio-emotional competence because they are more persistent (p=0.002), more tolerant (p=0.001) and more optimistic (p≤0.000) than their peers in special schools. Differences in the regulation of emotion in the examinees, with regard to the type of education, were not determined (p=0.051), although our numerical values indicate that it is on the verge of statistical significance. In recognition of emotions through images no significant differences were determined between the participants from special and mainstream schools (p=0.084).
Keywords:
socio-emocionalne kompetencije / prepoznavanje emocija / gluvi i nagluvi učenici / redovna i specijalna škola / socio-emotional competence / recognition of emotions / deaf and hard of hearing students / mainstream and special schools
Source:
Tematski zbornik radova - "Novine u specijalnoj edukaciji i rehabilitaciji",Beograd, Srbija, 2013, 2013, 221-248
Publisher:
Univerzitet u Beogradu – Fakultet za specijalnu edukaciju i rehabilitaciju/ University of Belgrade – Faculty of Special Education and Rehabilitation
Funding / projects: