Motoričke funkcije i prostorna orijentacija slepe dece
Motor functions and spatial orientation in blind children
Authors
Jablan, Branka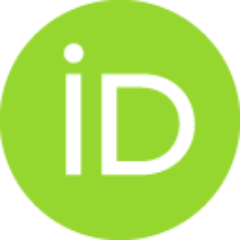 Vučinić, Vesna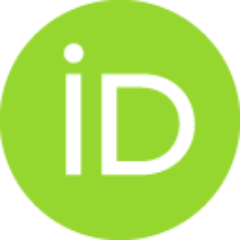 Gligorović, Milica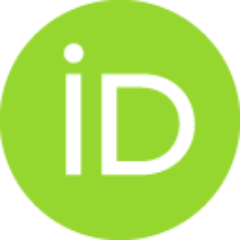 Contributors
Gligorović Milica
Conference object (Published version)

Abstract
U radu su prikazani rezultati istraživanja sprovedenog u cilju utvrđivanja kvaliteta razvijenosti motoričkih funkcija, nivoa razvijenosti prostorne orijentacije i odnosa motoričkih funkcija i orijentacije u prostoru kod slepe dece osnovnoškolskog uzrasta. Istraživanje je sprovedeno na uzorku od 95 slepih ispitanika. U istraživanju su korišćene Skala za procenu motoričkih funkcija (C1) iz Lurija-Nebraska neuropsihološke baterije za decu (LNNB-C) i Skala za procenu nivoa razvoja prostorne orijentacije. Rezultati istraživanja ukazuju na neujednačen razvoj motoričkih funkcija kod ispitanika u našem uzorku. Procenom prostorne orijentacije utvrđeno je da su slepi učenici najuspešniji u direktnom dolaženju korakom uz statični zvučni orijentir, nešto manje uspešni u direktnom dolaženju korakom uz zvučni orijentir koji se premešta, potom u situaciji direktnog dolaženja korakom, dok su najmanje uspešni u direktnom dolaženju trčećim korakom. Između motoričkih funkcija i orijentacije
...
u prostoru postoji niska korelacija na nivou statističke značajnosti od 0,05. Sa povećanjem nivoa usklađenosti razvoja motoričkih funkcija kod slepih ispitanika dolazi do povećanja uspešnosti orijentacije u objektivnom prostoru.
This paper presents primary-school-age blind children's results related to determining the quality of the development of motor skills, the level of development of spatial orientation and correlation between motor functions and orientation in space. The survey was conducted on a sample of 95 blind students. Scale for the Assessment of Motor Functions C1 of Luria-Nebraska Neuropsychological Battery (LNNB-C) and Scale for the Assessment of the Development Level of Spatial Orientation were used in this research. The results indicate uneven development of motor functions in the participants in this sample. Regarding the assessment of spatial orientation, the results show that blind students are most successful in direct walking with static sound landmark, then in direct reach by walking with a moving sound landmark,then in a situation of direct walking, while they are least successful in direct reaching by running. There is a low but statistically significant negative correlatio
...
n at the 0.05 level between motor functions and spatial orientation. With the increase of harmonious development of motor functions in blind participants there is also the increase in the level of their orientation in the objective space.
Keywords:
motor functions / spatial orientation / blind children / motoričke funkcije / prostorna orijentacija / slepa deca
Source:
Tematski zbornik radova - "Novine u specijalnoj edukaciji i rehabilitaciji",Beograd, Srbija, 2013, 2013, 157-178
Publisher:
Univerzitet u Beogradu – Fakultet za specijalnu edukaciju i rehabilitaciju/ University of Belgrade – Faculty of Special Education and Rehabilitation
Funding / projects: