Znakovna i govorna komunikacija dece predškolskog uzrasta sa slušnim aparatima i kohlearnim implantom
Sign and spoken communication in preschool children with hearing aids and cochlear implants
Authors
Kovačević, Tamara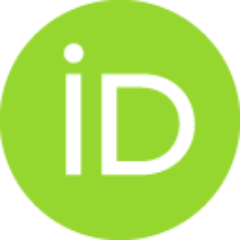 Dimić, Nadežda
Isaković, Ljubica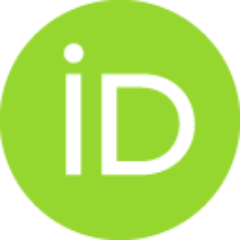 Contributors
Gligorović Milica
Conference object (Published version)

Abstract
Znakovni jezik je jezik koji gluva deca spontano usvajaju i uče, kao što čujuća deca usvajaju govorni jezik svoje okoline. Prilikom komunikacije sa gluvim detetom treba koristiti govor koji se prati gestom sve dok dete ne nauči govornu reč i shvati njeno značenje.Slika kao podsticaj je pogodno sredstvo za ispitivanje govorno-jezičkih sposobnosti. Cilj istraživanja bio je ispitivanje stepena usvojenosti znakovnog i govornog jezičkog izraza kod dece predškolskog uzrasta sa slušnim aparatima i kohlearnim implantom. Ispitivan je uticaj različitih varijabli, kao što su stepen oštećenja sluha i pol, na stepen usvojenosti znakovnog i govornog jezičkog izraza. Instrument istraživanja bio je Test za ispitivanje sposobnosti opisivanja slike (Vasić, 1983). Uzorak je činilo 11 dece predškolskog uzrasta. Šestoro dece je nosilo slušne aparate, a petoro dece je bilo sa kohlearnim implantom. Pri opisu slika, deca predškolskog uzrasta, postigla su bolja postignuća u okviru znakovnog jezika
...
, u odnosu na govor. Razvijenost znakovnog jezičkog izraza utiče na razvijenost govornog jezičkog izraza. Znakovnu i govornu komunikaciju je neophodno razvijati kroz sve spontane i usmerene aktivnosti dece predškolskog uzrasta sa slušnim aparatima i kohlearnim implantom. Kroz različite usmerene aktivnosti, neophodno je, organizovati igre za formiranje pravilnog izgovora glasova, kao i igre za razvoj i bogaćenje rečnika i rečenice dece.
Sign language is a language that deaf children spontaneously adopt and learn, just like normally hearing children adopt the spoken language of their environment. When communicating with a deaf child, speech should be used followed by gestures, until the child adopts the spoken word and understands its meaning. A picture, utilized as a stimulus, is a suitable medium for evaluating speech-language abilities. The aim of this study was to evaluate the level of adoption of sign language and verbal expression in preschool children with hearing aids and cochlear implants. The effect of different variables (such as the degree of hearing loss and sex) on the level of acquisition of sign and spoken language expression was examined. The instrument used in this research was the Test for examining the ability to describe images. The sample consisted of 11 preschool aged children. Six children had hearing aids, whilst five children had cochlear implants. In describing the pictures, the
...
preschool aged children showed better results when using sign language, in comparison with their use of their spoken language. The development of sign language expression affects the development of spoken language expression. Sign and spoken communication should be developed through all spontaneous and directed activities of preschool children with hearing aids and cochlear implants. Through various directed activities, it is necessary to organize games aimed at forming correct pronunciation of sounds, as well as games for developing and enriching the vocabularies and sentences of children.
Keywords:
sign and spoken communication / preschool children / hearing aid / cochlear implantation / znakovna i govorna komunikacija / predškolski uzrast / slušni aparati / kohlearni implant
Source:
Tematski zbornik radova - "Novine u specijalnoj edukaciji i rehabilitaciji",Beograd, Srbija, 2013, 2013, 361-381
Publisher:
Univerzitet u Beogradu – Fakultet za specijalnu edukaciju i rehabilitaciju/ University of Belgrade – Faculty of Special Education and Rehabilitation
Funding / projects: