Neposredno auditivno pamćenje u buci kod kohlearno implantirane i dece urednog sluha
Short-term auditory memory in environmental noise in cochlear implanted and normal hearing children
Authors
Ostojić-Zeljković, Sanja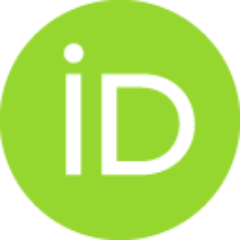 Nikolić, Mina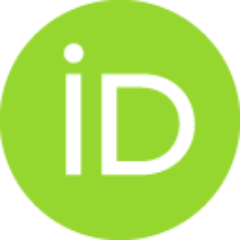 Arsović, Nenad
Kovačević, Tamara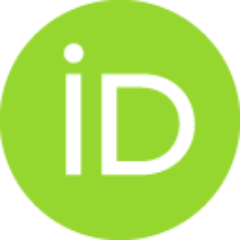 Mirić, Danica
Contributors
Gligorović Milica
Conference object (Published version)

Abstract
Auditivno (slušno) pamćenje je sposobnost da se informacije prezentovane usmeno, analiziraju mentalno, sačuvaju i upotrebe kada je potrebno. Osobe sa jakim kapacitetom ove vrste memorije nazivaju se "auditory learners". Osnova za razvoj auditivnog pamćenja je očuvana funkcija sluha. Primena kohlearnog implanta dovela je do značajnog poboljšanja u percepciji zvukova, kvalitativno boljeg slušanja i razvoja auditivnog pamćenja kod gluve dece. Auditivno pamćenje je jedan od osnovnih uslova za razvoj jezičkih sposobnosti. Praktična ili potpuna gluvoća, kongenitalna ili stečena, može potpuno da zaustavi ili ozbiljno omete formiranje i razvoj auditivnog pamćenja. Teškoće auditivnog pamćenja javljaju se i kod dece urednog sluha. U tom slučaju trebalo bi da budu obuhvaćene preventivnim i korektivnim merama, u cilju sprečavanja njihovog produbljivanja i značajnijeg odražavanja na razvoj drugih sposobnosti i veština. Cilj istraživanja bio je da se ispita uticaj okolne buke na sposobno
...
st neposrednog auditivnog pamćenja kod kohlearno implantirane i dece urednog sluha. Uzorak u istraživanju činilo je 18 kohlearno implantirane dece i 18 dece urednog sluha, uzrasta od četiri do deset godina, prosečnih intelektualnih sposobnosti i bez udruženih smetnji u razvoju. Deca u ispitivanom uzorku imala su najmanje 12 meseci slušnog uzrasta sa kohlearnim implantom (CI). Instrument istraživanja bio je Test za ispitivanje sposobnosti verbalnog pamćenja I‒IV, namenjen deci sa smetnjama u auditivnoj percepciji i verbalnoj memoriji, koja se sem u populaciji dece oštećenog sluha, najčešće javlja kod dece sa disfazijom. Ovim testom može se ispitivati opseg auditivne memorije, neposredno i odloženo verbalno pamćenje, redosled reprodukcije, gramatička razvijenost i semantičko shvatanje poruke. Za potrebe ovog istraživanja testom smo ispitivali neposredno verbalno pamćenje sa i bez prisustva okolne buke. Za utvrđivanje značajnosti odnosa između posmatranih varijabli korišćeni su korelaciona analiza, analiza varijanse i χ2 test. Rezultati ukazuju da se negativan uticaj okolne buke na neposredno auditivno pamćenje kod kohlearno implantirane i dece urednog sluha povećava sa porastom težine zadataka.
Auditory memory is the ability to process, analyze, store and recall orally presented information. Persons with good capacity of auditory memory are called "auditory learners". Auditory memory is among basic prerogatives for speech and language development. Cochlear implantation has improved the perception of sounds, quality of listening and auditory memory of deaf children considerably. Normal hearing is essential for the development of auditory memory. Practical or total deafness, whether congenital or acquired, could prevent or seriously disturb the development of auditory memory. Even normal hearing children can have auditory memory disorders. If so, they need intervention in order to prevent developmental consequences. The aim of this study was to investigate the impact of the environmental noise on auditory memory capacity in cochlear implanted and normal hearing children. The sample consisted of 18 cochlear implanted and 18 normal hearing children aged 4 to 10. All
...
of the children in this study had normal intelligence and no additional handicaps. They had at least 12 months of cochlear implant (CI) experience. The instrument was the Test of immediate verbal memory (I-IV) by S. Vladisavljević (1983) designed for children with auditory perception and verbal memory disorders, both hearing impaired and dysphasic as well. The test is used for memory span assessment, immediate and delayed memory, rehearsal order, grammar and semantic comprehension of the message. In this study we applied the test both in quiet and noisy environment. Statistical significance between variables was tested using correlation coefficient, variance analysis and chi square test. The results indicate that the negative influence of environmental noise on immediate auditory memory in cochlear implanted and normal hearing children increases with task complexity.
Keywords:
hearing / deafness / cochlear implant / auditory memory / noise / sluh / gluvoća / kohlearni implant / auditivno pamćenje / buka
Source:
Tematski zbornik radova - "Novine u specijalnoj edukaciji i rehabilitaciji",Beograd, Srbija, 2013, 2013, 383-406
Publisher:
Univerzitet u Beogradu – Fakultet za specijalnu edukaciju i rehabilitaciju/ University of Belgrade – Faculty of Special Education and Rehabilitation
Funding / projects: