Stavovi roditelja osoba sa intelektualnom ometenošću prema kvalitetu profesionalne podrške
Attitudes of parents of persons with intellectual Disabilities to quality of professional support
Authors
Kaljača, Svetlana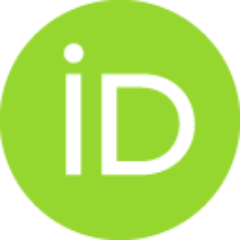 Dučić, Bojan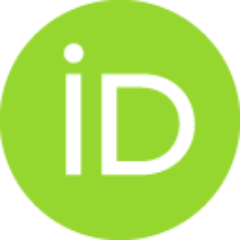 Contributors
Glumbić Nenad
Vučinić Vesna
Conference object (Published version)

Abstract
Problem ovog istraživanja je ispitivanje nivoa zadovoljstva roditelja osoba sa intelektualnom ometenošću (JO) kvalitetom dobijene profesionalne podrške tokom rehabilitacije njihove dece. Uzorkom je obuhvaćeno 58 roditelja dece sa JO uzrasta od 11 do 54 godine. Upotrebljen je upitnik, posebno osmišljen za ovo istraživanje, kojim je procenjeno zadovoljstvo roditelja u odnosu na dva aspekta podrške: odnosom defektologa prema deci i kvalitetom saradnje koji su oni ostvarili sa defektologom. Odgovori ispitanika su rangirani na petostepenoj skali, od izuzetnog zadovoljstva do izuzetnog nezadovoljstva u odnosu na tip podrške. Na osnovu frekvenci dobijenih odgovora vidi se da je 80,5% roditelja veoma zadovoljno odnosom defektologa prema njihovoj deci u osnovnoj školi, dok je broj veoma zadovoljnih roditelja tim tipom podrške deci u predškolskoj ustanovi 46,4% (statistička značajnost razlike je p=0,001). Dobijeni rezultati pokazuju da je više roditelja zadovoljno odnosom defektolog
...
a prema njima u predškolskoj ustanovi (80%) dok je 59% veoma zadovoljnih profesionalnom sa radnjom u osnovnoj školi (statistička značajnost razlike je p=0,039). Može se zaključiti da postoji razlika u intezitetu zadovoljstva profesionalnom podrškom koju dobijaju osobe sa JO i njihovi roditelji u različitim periodima rehabilitacije.
The problem of this research is to estimate quality of support with regard to various rehabilitation periods (preschoo/ and primary schoo/ period). The sample inc/uded 58 parents of children with ID aged from 11 to 54. A questionnaire was used, specifically designed far this study, which estimated the satisfaction of parents in relation to the two aspects of support: special educators relationship to children and the quality of cooperation that they made with a special educator. The answers of respondents were ranged on a five-point sca/e. Based on frequency of given answers, it is seen that 80.5% of parents are very pleased with relationship of special educator towards their children in primary schoo/, while the number of very pleased parents with the type of child support in preschoo/ is 46.4% (statistically significant difference was p=0.001). The results show that the parents are more satisfied with the relationship of special educator towards them in preschoo/ institut
...
ions (80%), while 59% are very satisfied with professional col/aboration in primary schoo/ (statistical/y significant difference was p = 0.039). ft can be conc/uded that there is a difference in the intensity of satisfaction with the professional support that the persons with ID and their parents get, in different periods of rehabilitation.
Keywords:
intelektualna ometenost / zadovoljstvo / roditelji / podrška / intellectua/ disability / satisfaction / parents / support
Source:
Zbornik radova – 6. Međunarodni naučni skup "Specijalna edukacija i rehabilitacija danas", Beograd, Srbija, 14–16.09.2012, 2012, 93-97
Publisher:
Univerzitet u Beogradu – Fakultet za specijalnu edukaciju i rehabilitaciju/ University of Belgrade – Faculty of Special Education and Rehabilitation
Note:
Specijalna edukacija i rehabilitacija danas