Vizuelna efikasnost slabovide dece u diferencijaciji i imenovanju boja
Visual efficiency of low vision children in differentiation and naming of the colors
Authors
Eškirović, Branka
Vučinić, Vesna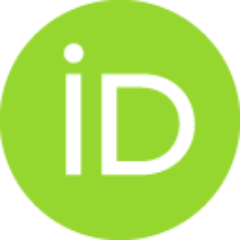 Jablan, Branka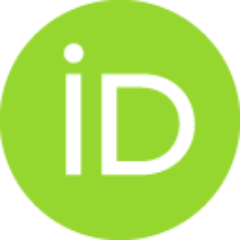 Contributors
Glumbić Nenad
Vučinić Vesna
Conference object (Published version)

Abstract
Opaianje boja je subjektivni doiivljaj koji nastaje kao pos/edica delovanja svetlosti odredene talasne duiine na eu/o vida. Problemi u imenovanju boja u disproporciji sa diferencijacijom boja, ukazuju na teskoce u verbalnom predstavljanju vizuelnih sadriaja i raskorak senzornih i semantickih komponenti. lstraiivanje je sprovedeno u cilju utvrdivanja vizuelne efikasnosti s/abovide dece u diferencijaciji i imenovanju boja i povezanosti ave vizuelno-perceptivne vestine sa drugim oblastima vizue/nog opaianja, oftalmoloskim karakteristikama, uzrastom i uspehom u skoli. Uzorkom istraiivanja su obuhvacena 72 slabovida ucenika, uzrasta ad 6 do 13,5 godina, cija je ostrina vida na boljem oku sa korekcijom 0,05 do 0,4. U uzorku nije bi/a dece sa visestrukim ostecenjima. Koriscena je pedagoska procedura procene vizue/ne efikasnosti ,,Gledaj i mis/i" i analiza dokumentacije. Primenjene su odgovarajuce statisticke metode i tehnike za obradu rezultata istraiivanja: deskriptivna statist
...
ika, mere centralne tendencije, koeficijenti korelacije, t - test. Razvijena vizuelna vestina diskriminacije boja bi/a je prisutna kod veceg broja ispitanika u odnosu na imenovanje boja. Percepcija boja s/abovidih ucenika je znacajno razvijenija ad percepcije trodimenzionalnih predmeta (p=0,01, df=71), percepcije dvodimenzionalnih prikaza (p=0,01, df=71) i percepcije pokreta (p=0,01, df=71). Slabovidi ucenici koji su imali razvijeniju percepciju dvodimenzionalnih prikaza, imaju razvijenu percepciju boja (r=+0,24). lstraiivanjem efikasnosti u diferencijaciji i imenovanju boja s obzirom na oftalmoloske para metre, uzrast i uspeh u skoli utvrdena je statisticki znacajna povezanost sa uzrastom (p=0,04, df=70).
Colors perception can be defined as a subjective experience, which is generated as a consequence of influence of the specific wavelength of light on the eyesight. The problems in color naming, in disproportion with color differentiation, indicate difficulties in verbal presentation of visual contents and a gap between sensor and semantic components. A research was conducted in order to determine visual efficiency of low vision children in differentiation and naming of colors and connection of this visual-perceptive skill with other areas of visual appellation, ophthalmic characteristics, age and results achieved in school. The sample consisted of 72 low vision pupils, aged from 6 to 13.5, whose visual acuity on better eye, with correction ranged from .05 to .4. There were no children with multiple impairments in the sample. Data gathering methods and instruments that were used in the research were pedagogical procedure of visual efficiency assessment ,,Look and Think" as we
...
ll as documentation analysis. Appropriate statistic methods and techniques for data processing were used: descriptive statistics, measures of central tendency, correlation coefficients, t-test. In comparison to appellation of colors, developed visual discrimination skill was present with the most of respondents. Color perception of low vision pupils is significantly more developed than three-dimensional objects perception (level of significance t-test=.01, df=71), twodimensional displays perception (level of significance t-test =.01, df=71) and move perception (level of significance t-test=. 01, df=71). Low vision pupils, who had more developed perception of two-dimensional displays have developed color perception (r=.24). By research of efficiency in differentiation and naming of colors, with the regard to ophthalmic parameters, age and results achieved in school, statistically significant relation with the age was determined.(/evel of significance t-test=.04, df=70).
Keywords:
diferencijacija boja / imenovanje boja / s/abovida deca / colour differerentiation / colour naming / low vision / children
Source:
Zbornik radova, 2012, 54-61
Publisher:
Univerzitet u Beogradu – Fakultet za specijalnu edukaciju i rehabilitaciju/ University of Belgrade – Faculty of Special Education and Rehabilitation
Funding / projects:
Note:
VI međunarodni naučni skup Specijalna edukacija i rehabilitacija danas