Important of social skills development for disabled persons
Značaj razvoja socijalnih veština osoba sa invaliditetom
Authors
Odović, Gordana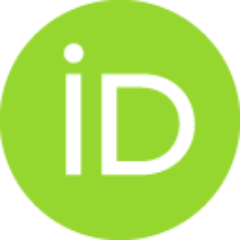 Article (Published version)

Abstract
Social skills are often defined as a complex set of skills that include communication, problem-solving and decision making, assertion, peer and group interaction, and self-management (Haager & Vaughn, 1995; Sugai & Lewis, 1996). Early childhood special educators and rehabilitators have given high priority to enhancing young children's social development. During the last twenty years a convincing body of evidence has accumulated to indicate that unless children achieve minimal social competence by about the age of six years, they have a high probability of being at risk throughout life. Hartup (1992) suggests that peer relationships contribute a great deal to both social and cognitive development and to the effectiveness with which we function as adults. Speaks on that's behalf research which indicates that many disabled persons lose their jobs for social reasons, not because of their inability to perform work tasks' (Greenspan & Shoultz, 1981). The first step in developing social skill
...
s programming is an assessment of child's social skills. Best practices in social skills programming involves identifying those target areas in need for programming. However, current curricula related to social skills reveal little consensus on what content is critical to the success of the student. There are multiple ways to identify potentially important social skills. One way is to solicit input from the adults in the lives of children. Parents and teachers are two such sources because they are influential in children's lives and are able to provide essential information about their children (Ruffalo & Elliott, 1997). There is evidence that during adolescent of development, social skills' training has a profound impact in positively influencing an adolescent's behavior (Taylor & Larson, 1999). As such, it is appropriate to address social skill development during adolescence. Research indicates that many disabled persons can work competitively with performance levels approximating those of no disabled workers. However, many lose their jobs for social reasons, not because of their inability to perform work tasks (Greenspan & Shoultz, 1981; Hill & Wehman, 1979; Wehman, 1981).
Socijalne veštine su često definisane kao 'kompleksan set veština koje podrazumevaju komunikaciju, rešavanje problema i donošenje odluka, aserivnost, interakcije među vršnjacima i u grupi i upravljanje vlastitim sposobnostima' (Haager & Vaughn, 1995; Sugai & Lewis, 1996). Specijalni edukatori i rehabilitatori u svom radu sa decom ometenom u razvoju ranog detinjstva oduvek pridaju veliki značaj njihovom socijalnom razvoju. Tokom poslednjih dvadeset godina istraživanja u ovoj oblasti akumulirani rezultati istraživanja ukazuju da ako dete ne postigne minimalne socijalne kompetencije do šeste godine života ono ima visoku verovatnoću da će biti u riziku tokom života. Hartup (1992) sugeriše da 'odnos sa vršnjacima doprinosi uspešnom socijalnom i kognitivnom razvoju i uspešnosti sa kojom funkcionišemo kao odrasle osobe'. U prilog tome govore istraživanja čiji podaci dokazuju da osobe sa invaliditetom gube posao, jer se nedovoljno integrišu u radnu sredinu, a ne zato što ne mogu da izvršavaju
...
radne zadatke (Greenspan S. & Shoultz B., 1981). Prvi korak u programiranju razvoja socijalnih veština je procena socijalnih veština deteta sa smetnjama u razvoju. Primeri dobre prakse u programiranju socijalnih veština uključuju identifikaciju ciljnih oblasti koje je potrebno programirati. Međutim, postojeći programi razvoja socijalnih veština veoma malo su usklađeni sa sadržajima neophodnim za uspeh učenika. Postoji više načina da se otkriju potencijalno važne socijalne veštine. Jedan način je input odraslih osoba iz okruženja učenika. Roditelji i nastavnici su dva takva izvora podataka, jer imaju uticaj na život deteta i sposobni su da pruže važne informacije o deci (Ruffalo & Elliott, 1997). Postoje podaci koji ukazuju da tokom ovog perioda razvoja trening socijalnih veština ostavlja dubok pečat u smislu pozitivnog uticaja na ponašanje adolescenata (Taylor & Larson, 1999). Istraživanja ukazuju da mnoge osobe sa invaliditetom mogu obavljati radne zadatke na približno istom nivou kao i osobe koje nemaju invaliditet. Međutim, mnogi od njih gube posao, jer se nedovoljno integrišu u radnu sredinu, a ne zato što ne mogu da izvršavaju radne zadatke (Greenspan S. & Shoultz B., 1981).
Keywords:
disabled children / disabled persons / social skills / deca sa smetnjama u razvoju / osobe sa invaliditetom / socijalne veštine
Source:
Specijalna edukacija i rehabilitacija, 2008, 1-2, 175-188
Publisher:
Univerzitet u Beogradu - Fakultet za specijalnu edukaciju i rehabilitaciju, Beograd