Profile of handicap situations in cancer patients
Profil situacije hendikepa osoba obolelih od malignih oboljenja
Authors
Đurđević, Ana
Nikolić, Snežana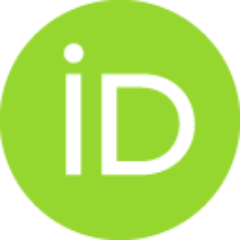 Article (Published version)

Abstract
Background: The important part of rehabilitation process is to assess potential implications of cancer to activities of daily living of cancer patients. The key aim of contemporary rehabilitation is to prevent handicap situation, which is definite as: 'disruption or reduction in the accomplishment of life habits - activities of daily living and social roles' Aim: The aim of the study was to assess the level of difficulty when performing a life habit, the type of assistance required and the person's level of satisfaction in relation to the accomplishment of each life habits, to establish a profile of handicap situation in cancer patients and to assess relationship between level of accomplishment and level of satisfaction. Patients and methods: The sample consisted of 100 cancer patients. The Life Habits Assessment was used to measure the degree of accomplishment in 12 categories of life habits - daily living and social roles. Results: Disruptions in the accomplishment of all life habit
...
categories were revealed. The highest disruptions were observed in the following categories: education, recreation, and employment. The highest accomplishments were observed in communication, personal care, and fitness. Human assistance was required in accomplishment: responsibility, community, employment and recreation. The highest person's level of satisfaction was observed in communication, personal care and interpersonal relations. The highest correlation between level of accomplishment and level of satisfaction were in mobility and residence, and the lowest correlation was in communication. Conclusion: The established profile of handicap situation in cancer patients should help in specifying rehabilitation objectives and may be frame for individual treatment plan in accomplishing better social participation of cancer patients.
Uvod: Značajan deo procesa rehabilitacije je procena uticaja maligne bolesti na svakodnevni život obolele osobe. Ključni cilj savremene rehabilitacije je sprečiti nastajanje situacije hendikepa, koja je definisana kao: ' prekid ili redukcija u ostvarivanju životnih navika - obavljanju svakodnevnih aktivnosti i društvenih uloga'. Cilj: Cilj istraživanja je bio proceniti nivo poteškoća, vrstu potrebne pomoći i stepen zadovoljstva ostvarenjem životnih navika. Utvrditi profil/ strukturu situacije hendikepa i proceniti saglasnost nivoa ostvarenja sa stepenom zadovoljstva ostvarenjem životnih navika. Pacijenti i metode: U studiju je bilo uključeno 100 osoba obolelih od malignih oboljenja. Za procenu nivoa ostvarenja 12 kategorija životnih navika i stepena zadovoljstva ostvarenjem je korišćen standardizovani upitnik: 'Assessment of life habits - Life-H' (Fougeyrollas, 1998). Korišćena je lestvica izračunavanja rezultata ostvarenja životnih navika (Noreau, 1998), a za statističku analizu je pr
...
imenjena formula za transformaciju rezultata, (srednja vrednost skorova; mean= 0-10), Spearmanov koeficijent korelacije i Intra-Class coefficient ( ICC). Rezultati: Osobe obolele od malignih oboljenja, su imale redukciju ili prekid u ostvarivanju svih kategorija životnih navika. Najniži nivo ostvarenja je prikazan u sledećim kategorijama životnih navika: obrazovanju (mean, 4.52), rekreaciji (mean,5.28) i zaposlenju ( mean, 5.98). Najbolje ostvarenje je postignuto u: komunikacijama (mean, 9.12), održavanju lične higijene i nege ( mean, 9.02) i održavanju opšte fizičke sposobnosti ( mean, 8,74). Potrebu za pomoći drugih ljudi, naši ispitanici su iskazali u ostvarivanju odgovornosti, života u zajednici, zaposlenja i rekreacije. Najveći stepen zadovoljstva je iskazan ostvarenjem sledećih kategorija životnih navika: komunikacijama (mean, 4.04), održavanjem lične higijene i nege (mean, 3.95) i međuljudskih odnosa ( mean, 3.93). Najveći stepen saglasnosti između nivoa ostvarenja i stepena zadovoljstva, je postignut u: pokretljivosti (ICC = 0.64) i stanovanju- održavanju domaćinstva (ICC = 0.63), najmanja saglasnost je ostvarena u komunikacijama (ICC = 0.25). Zaključak: Profil situacije hendikepa osoba obolelih od malignih oboljenja daje smernice stručnjacima u rehabilitaciji za definisanje specifičnih ciljeva i okvir za individualni plan intervencija kojima može da se utiče na poboljšanje socijalne participacije i promene lične percepcije realnosti koja je nastala razboljevanjem od maligne bolesti.
Keywords:
cancer / life habits / handicap situation / rehabilitation / maligna bolest / životne navike / rehabilitacija / situacija hendikepa
Source:
Specijalna edukacija i rehabilitacija, 2008, 1-2, 163-174
Publisher:
Univerzitet u Beogradu - Fakultet za specijalnu edukaciju i rehabilitaciju, Beograd