Faktori radnog mesta kao determinanta povratka na posao osoba sa stečenim invaliditetom
Workplace factors as determinant of return to work for persons with acquired disabilities
Authors
Odović, Gordana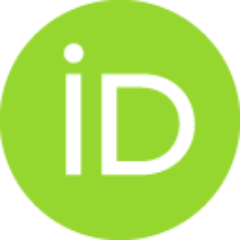 Nikić, Radmila
Eminović, Fadilj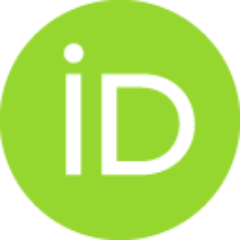 Contributors
Kovačević Jasmina
Vučinić Vesna
Conference object (Published version)

Abstract
Procenjuje se da u svetu ima 386 miliona osoba sa invaliditetom u radno sposobnom životnom dobu (MOR, 2002). Zato vlade mnogih zemalja donose zakone i sprovode programe za povećanje mogućnosti zapošljavanja ovih osoba, zadržavanja posla za osobe koje su stekle invaliditet tokom zaposlenja i povratka na posao osoba koje su napustile posao zbog invaliditeta. Prema podacima Međunarodne organizacije rada većina osoba sa invaliditetom koje su sposobne da se vrate na posao ipak su nezaposlene, u nekim zemljama procenat se kreće čak do 80% (MOR, 2002). U tom smislu značajno bi bilo da preduzeća imaju politiku o zadržavanju i povratku na posao osoba sa invaliditetom. Na taj način bi se potvrdila posvećenost kompanije da uspostavi i podrži program za zadržavanje i povratak na posao što predstavlja integrisani deo kulture kompanije. Osim toga, takva politika omogućava da preduzeće pokaže da vrednuje svoje zaposlene. Kao faktori koji dovode do bržeg povratka na posao zaposlenog nakon
...
povrede, duge bolesti ili hroničnog zdravstvenog problema navode se ekonomski razlozi, nivo obrazovanja zaposlenog i zanimanje pre povrede. U ovom radu posebno smo se fokusirali na značaj prilagođavanja posla i podršku supervizora i kolega kao determinante uspešnog povratka na posao osoba sa stečenim invaliditetom. Na osnovu više prezentiranih istraživanja može se zaključiti da je za uspešan povratak na posao važna priomena mesta gde se obavlja posao, promena radnih zadataka, stav poslodavaca i razumevanje supervizora za potrebe osoba sa invaliditetom.
It is estimated that there are 386 million persons with disabilities of working age in worldwide. Therefore, governments of many countries make laws and implement programs to increase employment opportunities for these persons, to retain employment for persons who have acquired a disability during employment and return to work for people who left work because of disabilities. According to the International Labour Organization, the majority of persons with disabilities are able to return to work but are unemployed - the percentage ranges up to 80% in some countries. As factors that hinder return to work for workers after injury, long illness or chronic health problems are cited insufficient guidance on the issues of work and flexibility of labour, employers do not show enough understanding for the needs of persons with disabilities and have a negative attitude towards disability (Sirvastava & Chamberlain, 2005; Rubenson et al. 2007). This paper particularly focuses on the i
...
mportance of workplace adjustments and supervisors and colleagues support as determinants of successful return to work for persons with acquired disabilities.
Keywords:
povratak na posao / radno mesto / stečeni invaliditet / workplace / acquired disability / return to work
Source:
Zbornik radova - " Smetnje i poremećaji: fenomenologija, prevencija i tretman deo I / Disabilities and Disorders: Phenomenology, Prevention and Treatment Part I ",Beograd / Belgrade 2010, 2010, 325-337
Publisher:
Univerzitet u Beogradu – Fakultet za specijalnu edukaciju i rehabilitaciju/ University of Belgrade – Faculty of Special Education and Rehabilitation