Pojam rizika u savremenoj nauci o društvenim devijacijama: od teorijsko-ideološkog diskursa do preventivno-akcionog koncepta
The notion of risk in contemporary science of social deviances: from theoretical-ideological discourse to preventive-action concept
Authors
Jugović, Aleksandar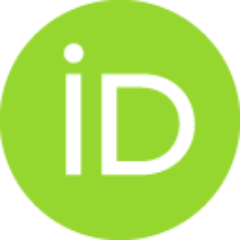 Žunić-Pavlović, Vesna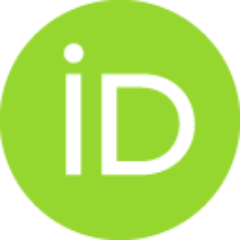 Contributors
Kovačević Jasmina
Vučinić Vesna
Conference object (Published version)

Abstract
Modernističku misao u nauci o društvenim devijacijama obeležava ideja rizika. Ideja rizika i rizičnih ponašanja sve više zamenjuje tradicionalne pojmove poput devijantnih ponašanja, asocijalnih ponašanja, poremećaja ponašanja ili društvenih dezorganizacija i socijalnih problema. Cilj ovog rada je naučna sistmetatizacija različitih teorijskih, kulturoloških i akcionih određenja pojma rizika. Pokazaće se konceptualizacija pojma rizika počevši od najširih određenja unutar modernističkih makro-socioloških teorija do određenja pojma rizičnih ponašanja, rizičnih faktora poremećaja ponašanja, preko ideja o postojanju rizičnih faktora za nasilje unutar institucija društva (škole), do ideja o rizičnim socijalnim grupama i širim socijalnim rizicima. Rad će ukazati na teorijske, ideološke, kulturološke, socijalno-političke i preventivno-akcione korene ideje rizika u nauci o društvenim devijacijama. Takođe, cilj rad je i kritička analiza i ideološka dekonstrukcija različitih društveni
...
h i naučnih upotreba pojma rizika.
Modernistic thought in the science of social deviation notes the idea of risk. The idea of risk and risk behaviors are increasingly replacing traditional concepts such as deviant behavior, asocial behavior, conduct disorder or social disorganization and social problems. The aim of this paper is a scientific systematization of differences in theoretical, cultural and action definitions of risk. Conceptualization will prove the concept of risk, starting from its basis within the modernist definition of macrosociological theories and approaches to risk behaviors, risk factors, behavioral disorders, through the idea of the existence of risk factors for violence within the institutions of society (schools), to the idea of high-risk social groups and wider social risks. The paper will highlight the theoretical, ideological, cultural, socio-political and preventive action roots of the idea of risk in the science about social deviation. Also, the aim of work is a critical analysis
...
and ideological deconstruction of various social and scientific use of the concept of risk.
Keywords:
rizik / društvo / ponašanja / socijalne grupe / risk / society / behavior / social groups
Source:
Zbornik radova - " Smetnje i poremećaji: fenomenologija, prevencija i tretman deo II / Disabilities and Disorders: Phenomenology, Prevention and Treatment Part I I ",Beograd / Belgrade 2010, 2010, 471-483
Publisher:
Univerzitet u Beogradu – Fakultet za specijalnu edukaciju i rehabilitaciju/ University of Belgrade – Faculty of Special Education and Rehabilitation