Razumevanje bajke na osnovu upotrebe znakovnog jezika i verbalne i pisane produkcije
Fairytales understanding based on sign language and verbal and written production
Аутори
Kovačević, Tamara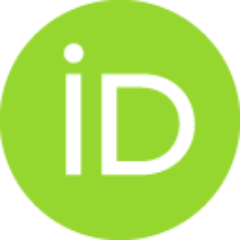 Isaković, Ljubica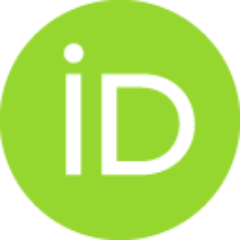 Остала ауторства
Kovačević Jasmina
Vučinić Vesna
Конференцијски прилог (Објављена верзија)

Апстракт
Gubitak sluha na dečjem uzrastu remeti uredan razvoj čitavog niza funkcija, pre svega govor i mišljenje. Nerazvijene lingvističke sposobnosti gluvu i nagluvu decu onemogućavaju da uvide apstraktne odnose koje omogućava isključivo verbalni izraz. Usvajanjem znakovnog jezika otklanjaju se problemi ograničenog primanja poruka i ograničene komunikacije. Gluva deca imaju više samopouzdanja, komunikativnija su i pokaziju bolje razumevanje različitih situacija koje ih okružuju. Rano usvajanje znakovnog jezika neophodno je za uredan kognitivni, emocionalni i socijalni razvoj, kao i opšti obrazovni uspeh gluvog deteta. Cilj našeg istraživanja bio je ispitati stepen razumevanja obrađene bajke "Uspavana lepotica", u okviru upotrebe znakovnog jezika i pisane i verbalne produkcije, kod gluvih i nagluvih učenika VII i VIII razreda. Nakon pročitane bajke, objašnjenja nepoznatih reči i njene obrade putem znakovnog jezika učenicima je dat zadatak da prepričaju bajku uz pomoć slika. Bolje
...
razumevanje fabule i postupaka likova uočava se u okviru prepričavanja bajke putem znakovnog jezika. Takođe, učenici su upotrebili veći broj rečenica u okviru znakovnog jezika, nego u okviru pisane i verbalne produkcije. Dečje rečenice, iskazane putem znakovnog jezika, su povezanije. Pisani izraz gluvih i nagluvih učenika je vrlo težak za analizu, agramatičan i jezički siromašan. Teškoće nastaju i prilikom razgraničavanja realnog od fantastičnog.
The loss of hearing at a young age disturbs regular development of an entire series of functions, the foremost being speech and thought. Underdeveloped linguistic capabilities disable deaf and hard of hearing children from comprehending abstract relationships which allows for verbal expression exclusively. With the adoption of sign language the problems pertaining to limited reception of messages and limited communications are mostly eliminated. Deaf children have higher self esteem, are more communicative and they show better understanding of various situations which surround them. Early adoption of sign language is necessary for regular cognitive, emotional and social development. The aim of the study was to assess the level of understanding of the fairytale "Sleeping Beauty", within the scope of written and sign language, in deaf and hard of hearing students attending grade seven and eight. Following the reading of the fairytale, explanation of unknown words and its pres
...
entation by way of sign language, the students were given the task of retelling the fairy tale with the aid of pictures. Better understanding of the plot and the actions of the characters is observed when the children retold the fairytale using sign language. Also a greater number of sentences within the scope of sign language, than written and verbal speech, were obtained. Sentences expressed by way of sign language are more connected. In contrast, written expression is ungrammatical and linguistically poor and very difficult to be analyzed. Difficulties also occur in distinguishing between reality and fantasy.
Кључне речи:
bajka / pisani / verbalni i znakovni jezički izraz / gluvi i nagluvi učenici / fairytale / written / verbal and sign language / deaf and hard of hearing students
Извор:
Zbornik radova - " Smetnje i poremećaji: fenomenologija, prevencija i tretman deo I / Disabilities and Disorders: Phenomenology, Prevention and Treatment Part I ",Beograd / Belgrade 2010, 2010, 269-282
Издавач:
Univerzitet u Beogradu – Fakultet za specijalnu edukaciju i rehabilitaciju/ University of Belgrade – Faculty of Special Education and Rehabilitation