Intenzivni nadzor prestupnika u zajednici
Intensive community supervision
Authors
Vasiljević-Prodanović, Danica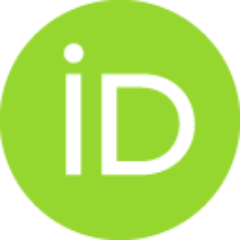 Contributors
Kovačević Jasmina
Vučinić Vesna
Conference object (Published version)

Abstract
Rezultati brojnih istraživanja ukazuju da je mali broj prestupnika odgovoran za neproporcionalno veliki broj krivičnih dela. U mnogim takvim slučajevima kazna zatvora bi bila prestroga sankcija, a uslovna osuda (probacija) neproporcionalna težini krivičnog dela. Adekvatan odgovor na učinjeno krivično delo potrebno je potražiti između ove dve sankcije. Rešenje se može pronaći u intenzivnom nadzoru prestupnika u okviru zajednice. Ideja intenzivnog nadzora prestupnika u zajednici nije nova. Prvi programi takvog tipa nastali su još 1970-ih godina u SAD. Jedan od motiva za uspostavljanje takvih programa je da se sudijama pruži mogućnost da izbegnu primenu kazne zatvora, pružajući im dovoljno strogu alternativu koja bi mogla biti prihvatljivija za javnost. Ono što je zajedničko različitim programima intenzivnog nadzora je to da je naglasak stavljen na neposredan i intenzivan nadzor prestupnika. Intenzivni nadzor u zajednici nad povratnicima u izvršenju krivičnih dela, kao i ozbi
...
ljnim prestupnicima, poslednjih godina doživljava preporod u zakonodavstvima širom sveta. Intenzivnim nadzorom se mogu ostvariti različiti ciljevi. On je promovisan kao efikasan način za smanjenje recidiva prestupnika; kao sredstvo za redukovanje zatvorske populacije; način zaštite javnosti od rizika koji predstavljaju potencijalno opasni prestupnici; a takođe i kao metod rehabilitacije i reintegracije prestupnika u zajednicu. Ovaj rad pruža pregled praktičnih pitanja u ovoj oblasti i doprinosa intenzivnog nadzora u ostvarivanju ovih ciljeva.
Results of various research studies indicate that a small number of offenders are responsible for a disproportionate amount of all crime. In many cases prison sentences could be too harsh, and conditional sentencing (probation) not necessarily proportionate to the offence. The adequate response to the offence should be found between prison and probation. The appropriate intervention could be intensive community supervison of offenders. The idea of intensive community supervision of offenders is not new. First intensive supervision programs date back to the 1970s in the United States. One impetus behind such programs was to create the possibility for judges to avoid use of prison sentence by giving them a sufficiently punitive alternative that would be more acceptable to public opinion. What is common for different intensive supervision programs is the emphasis on close and intensive supervision of offenders. Intensive supervision of persistent and serious offenders in the c
...
ommunity has experienced a revival of interest in recent years in many jurisdictions worldwide. It has a number of objectives. It has been promoted as effective a way of reducing re-offending; as a means of reducing the prison population; а way of protecting the public from risk posed by potentially dangerous offenders; it can also be seen as a method to rehabilitate offenders and reintegrate them into the community. This article reviews practical issues and contribution of intensive supervision to these objectives.
Keywords:
intenzivni nadzor / sankcije u zajednici / alternative kaznama zatvora / intensive supervision / community sanctions / alternatives to incarceration
Source:
Zbornik radova - " Smetnje i poremećaji: fenomenologija, prevencija i tretman deo II / Disabilities and Disorders: Phenomenology, Prevention and Treatment Part I I ",Beograd / Belgrade 2010, 2010, 547-558
Publisher:
Univerzitet u Beogradu – Fakultet za specijalnu edukaciju i rehabilitaciju/ University of Belgrade – Faculty of Special Education and Rehabilitation