Profesionalno postignuće osoba sa oštećenjem vida na računarskoj tehnologiji
Vocational achievement of visually impaired persons in computer technology
Authors
Žigić, Vesna
Jablan, Branka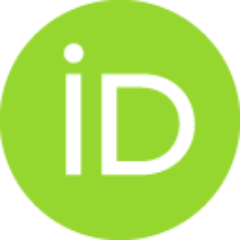 Savković, Zorica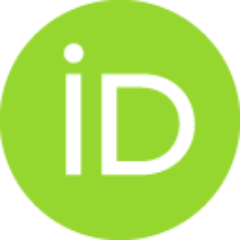 Maćešić-Petrović, Dragana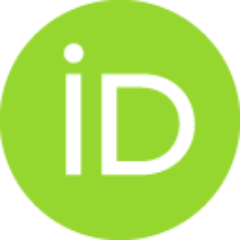 Contributors
Matejić-Đuričić Zorica
Conference object (Published version)

Abstract
Cilj rada je individualna procena uspešnosti u praktičnom radu na savremenoj računarskoj tehnologiji lica oštećenog vida, što predstavlja osnovu profesionalnog predviđanja i programiranja, profesionalnog uspeha, radne i socijalne integracije ovih lica. Uzorkom su obuhvaćena 32 ispitanika, od druge do pete kategorije oštećenja vida, koji su se obučavali za rad na računarskoj tehnologiji. Hronološka dob ispitanika je 15 - 34 godine. Za procenu je korišćena "Skala Nezavisnog Ponašanja za vizuelno oštećena lica" (Woo; Knowlton,1986), koja omogućava procenu čitavog niza funkcionalnih sposobnosti, a uspešnost u praktičnom radu na računarskoj tehnologiji je zastupljena sa 52 varijable. Od stastističkih metoda primenjene su Hijerarhijska Klaster Analiza, Multifaktorska analiza i Metoda glavnih komponenata. Rezultati istraživanja su analizirani na manifestnom i latentnom nivou. Zaključili smo da je faktorska struktura praktičnog rada na računaru ukazala na faktore koji najviše de
...
terminišu profesionalno postignuće u ovoj oblasti: manipulativne sposobnosti, odnos prema radu, odnos prema sredstvima za učenje/rad, prednosti rada na računaru, mogućnost skeniranja materijala, poznavanje osnovnih procedura rada, neprikladni oblici ponašanja, mogućnost štampanja Brajevih materijala, poznavanje daktilografije.
The object of this research is individual evaluation of vocational competence of visually impaired persons on computer technology, that represents the base of vocational success and social integration of these persons. The sample comprises 32 examinees of the second, the third, the fourth and the fifth category of visual impairment, of both genders, aged 15-34, who were trained for working on computer technology. The evaluation is done by using The Scale of Independ ent Behavior (Woo; Knowlton,1986), which enable the evaluation of the whole series of functional abilities, and efficiency in practical work is done by 52 variables. We used Hierarhical Cluster analysis,Principal Components analysis and Multifactor analysis for statistic analysis. The results of investigation were studied on manifest and latent level. We concluded that the factor structure of practical work on computer technology indicate a major factors of vocational achievement in this area: manipulative abi
...
lities, relation to work, relation to resources of learning/work, priorities of work on computer technology, possibility of scaning a materials, cognition of principal procedures of work, inappropriate forms of behaviour, printing the Braille materials, cognition of typing.
Keywords:
slepoća / profesionalno postignuće / računarska tehnologija / blindness / vocational achievement / computer technology
Source:
Zbornik radova - "Istraživanja u specijalnoj edukaciji i rehabilitaciji / Research in Special Education and Rehabilitation",Beograd / Belgrade,2009, 2009, 631-650
Publisher:
Univerzitet u Beogradu – Fakultet za specijalnu edukaciju i rehabilitaciju/ University of Belgrade – Faculty of Special Education and Rehabilitation