Neke specifičnosti semantike kod gluvih i nagluvih učenika
Some semantics specifics at deaf and hard of hearing students
Authors
Isaković, Ljubica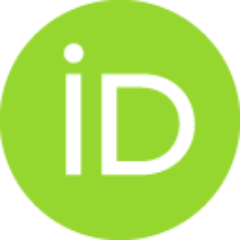 Kovačević, Tamara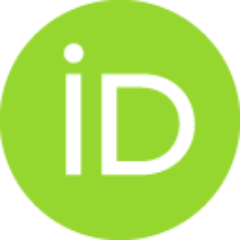 Contributors
Matejić-Đuričić Zorica
Conference object (Published version)

Abstract
Razvijenost značenja reči, semantike, stoji u neposrednoj vezi sa misaonom aktivnošću. Ona istovremeno odražava niži ili viši intelektualni kapacitet. Adekvatno usvajanje značenja reči pretpostavlja iskustvo, saznanje, stečeni leksički fond transformisan u simboličko mišljenje. Gluvi i nagluvi učenici postižu neadekvatne rezultate u okviru semantičkih testova zbog oskudnog jezičkog saznanja i nerazvijenih jezičkih asocijacija. Cilj našeg istraživanja bio je ispitati značenja pojedinih reči i njihovih asocijacija kod gluve i nagluve dece uzrasta od šestog do osmog razreda i ustanoviti kako teče razvoj pojedinih kategorija reči (homonima, antonima, sinonima i metonima). Takođe, interesovalo nas je da li i u kojoj meri poznavanje znakovnog jezika utiče na usvojenost pojedinih kategorija reči. U istraživanju je primenjen Semantički test (S. Vladisavljević). Dobijeni rezultati ukazuju na delimičan uticaj uzrasta na usvojenost ispitivanih kategorija reči. Bolja usvojenost znakov
...
nog jezika, u okviru ispoitivanih kategorija reči, utiče na bolja govorna postignuća glvuih i nagluvih učenika. Uočena je bolja usvojenost antonima i homonima u okviru govornog oblika izražavanja.
The development of word meanings, semantics, is in direct relation with the thought process. It simultaneously reflects the lower or higher intellectual capacity. Adequate adoption of word meanings assumes experience, knowledge, acquired lexical fund transformed into symbolic thinking. Deaf and hard of hearing students obtain inadequate results on the semantic tests because of their deficient knowledge of the language and due to underdeveloped linguistic associations. The aim of our study was to examine word meanings and their association by deaf and hard of hearing children enrolled in grades six to eight and to establish how the development of certain categories of words takes place (homonyms, antonyms, synonyms, and metonyms). We were also interested in whether or not and to what extent the knowledge of sign language affect the character of language acquisition of certain categories of words. We applied the Semantic test in the study (S. Vladisavljevic). The results in
...
dicate a partial influence of age on the acquisition of the examined categories of words. Within the scope of the examined categories of words, the level of knowledge of sign language is in direct relation to the improved achievement in spoken expression by deaf and hard of hearing students. We observed better acquisition of antonyms and homonyms in the form of spoken expression.
Keywords:
homonimi / antonimi / sinonimi, metonimi / semantika / gluvi i nagluvi učenici / homonyms / antonyms / synonyms / metonyms / semantics / deaf and hard of hearing students
Source:
Zbornik radova - "Istraživanja u specijalnoj edukaciji i rehabilitaciji / Research in Special Education and Rehabilitation",Beograd / Belgrade,2009, 2009, 313-331
Publisher:
Univerzitet u Beogradu – Fakultet za specijalnu edukaciju i rehabilitaciju/ University of Belgrade – Faculty of Special Education and Rehabilitation