Tranzicioni programi za osobe sa intelektualnom ometenošću
Transitional programs for the persons with intellectual disability
Authors
Kaljača, Svetlana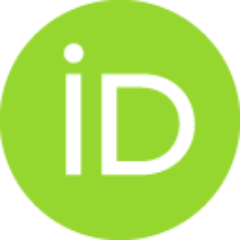 Dučić, Bojan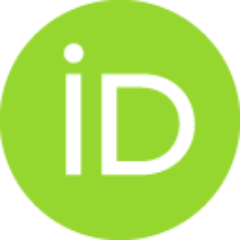 Contributors
Matejić-Đuričić Zorica
Conference object (Published version)

Abstract
Definisanje ciljeva rehabilitacije, kao i metodska rešenja u tretmanu osoba ometenih u intelektualnom razvoju u našoj sredini poslednjih godina, u skladu su sa socijalnim konceptom posmatranja ovog problema. Pristalice ovog koncepta se zalažu za preusmeravanje pažnje stručnjaka na procenu nivoa potrebne socijalne podrške za povećanje adaptibilnih moći ovih osoba u svakodnevnom životu. Ovaj trend je aktuelan i u svetskoj praksi i individualno tranziciono planiranje i predstavlja njegov produkt. Značaj ovih programa ogleda se u tome što podrazumevaju čitav spektar različitih aktivnosti podrške koji su usmereni na jačanje socijabilnih moći pojedinca. Time bi trebalo da se obezbede optimalni preduslovi ka daljoj inkluziji i aktivnom učešću u različitim oblastima života, u skladu sa stečenim znanjem i veštinama, kao i željama ovih osoba i njihovih porodica.
Establishment of rehabilitation objectives and introduction of instructional methodology in treatment of persons with intellectual disability in the last few years in our country are in accordance with social model of disability. Those who were adherent to this paradigm argue that experts should redirect their attention to determination of needed social support level in everyday life of persons with intellectual disability, which is necessary for improvement of their adaptive capacities. Individualized transitional planning could be seen as a product of this, worldwide accepted trend. The importance of these programs is based upon their comprehensive nature, which means that they encompass entire spectrum of different support activities directed to improvement of individual's social skills. Thus one could obtain all necessary pre-requisites for further inclusion and active participation in various life activities in accordance with attained knowledge and skills as well as
...
with wishes of these persons and their families.
Keywords:
osobe sa intelektualnom ometenošću / individualno traniziciono planiranje / persons with intellectual disability / individualized transitional planning
Source:
Zbornik radova - "U susret inkluziji – dileme u teoriji i praksi",Zlatibor,2008, 2008, 229-241
Publisher:
Univerzitet u Beogradu – Fakultet za specijalnu edukaciju i rehabilitaciju/ University of Belgrade – Faculty of Special Education and Rehabilitation