Socijalna kompetentnost gluvih i nagluvih učenika - poređenje sa vršnjacima koji čuju
Social competence of deaf and hard of hearing students-comparison with peers without hearing impairments
Authors
Jolić Marjanović, Zorana
Isaković, Ljubica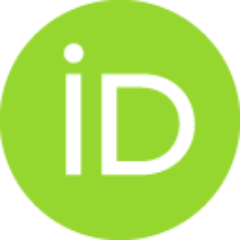 Contributors
Matejić-Đuričić Zorica
Conference object (Published version)

Abstract
Istraživanje o kome saopštavamo u ovom radu bavilo se poređenjem socijalne kompetentnosti gluvih i nagluvih učenika i učenika koji čuju. Podaci o socijalnoj kompetentnosti dobijeni su na osnovu procene ponašanja učenika na skali SSBS-2 od strane nastavnika. Rezultati pokazuju da ispitani učenici imaju zadovoljavajući nivo socijalne kompetentnosti i da retko ispoljavaju antisocijalna ponašanja. Oni daju potvrdu nalazima o pozitivnoj korelaciji školskog uspeha sa ispoljavanjem socijalno prihvatljivog ponašanja i češćem ispoljavanju socijalno kompetentnog, a ređem antisocijalnog ponašanja kod devojčica. Gluvi i nagluvi učenici imaju značajno više skorove na skali antisocijalnog ponašanja od učenika bez oštećenja sluha. Detaljnije analize pokazuju da bi obrazovanje roditelja i vrsta smeštaja (porodični ili internatski) mogli biti deo objašnjenja za dobijene razlike. Zanimljiv, i na prvi pogled kontradiktoran nalaz, jeste da nastavnici učenicima koji su savladali znakovni jez
...
ik istovremeno pripisuju veću učestalost i pozitivnih i negativnih oblika socijalnog ponašanja.
Results that we are presenting here are on comparison of social competence of deaf and hard of hearing students and students without hearing impairments. Data on social competence were gathered trough teacher assessment of student behavior on SSBS-2. Results show that students from the sample have a satisfactory level of social competence and rarely exhibit antisocial behavior. They confirm earlier findings on positive correlation of school success with occurrence of socially expectable behavior, and more frequent exhibition of socially competent and less of antisocial behavior of girls. Deaf and hard of hearing students have significantly higher scores on antisocial behavior scale then students without hearing impairments. More detailed analysis show that education level of parents and type of placing (family or boarding school) could be a part of the explanation of the found intergroup differences. Interesting, and apparently contradictory finding, is that teachers at
...
the same time attribute higher frequency of both, positive and negative types of social behavior, to students with good knowledge of sign language.
Keywords:
social competence / antisocial behavior / deaf and hard of hearing students / students without hearing impairments
Source:
Zbornik radova - "U susret inkluziji – dileme u teoriji i praksi",Zlatibor,2008, 2008, 383-401
Publisher:
Univerzitet u Beogradu – Fakultet za specijalnu edukaciju i rehabilitaciju/ University of Belgrade – Faculty of Special Education and Rehabilitation