Research of physical (motor) abilities of low vision pupils: Endurance
Ispitivanje fizičkih sposobnosti slabovidih učenika - opšta izdržljivost
Authors
Grbović, Aleksandra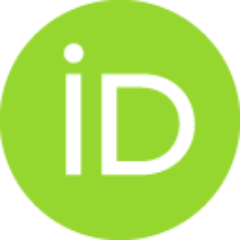 Article (Published version)

Abstract
It is considered that cardio-respiratory endurance is the most important component of physical abilities, because it reflects the state of physiological systems of the organism that are of the most up importance for the health. The aim of this paper is the evaluation of the cardio respiratory endurance in low vision pupils. The sample was made by 38 low vision pupils aged between 6.5 and 12 years. The achievements of tested children have been compared with a corresponding group of sighted children. The experiment groups were equalized regarding the height, weight, gender and sex. Exclusion criteria for both groups were mental retardation, associated impairments, health or psychological problems. For the testing of cardio-respiratory endurance, Endurance shuttle run test (ESR) has been used. This motor test is a part of Eurofit (Europian test for Physical Fitness) for schoolchildren. The results of the research indicate that in compare to the children with normal sight, low vision pupil
...
s have statistically lower achievements in cardio-respiratory endurance, regardless of the age and gender (p>0.01). Development of the cardio respirator's endurance of the low vision pupils follows the same pattern of children's development, but it is lower than 50% to 25 % in all tested stratums compared to the sight children. The dependence between the cardio-respiratory endurance and ophtalmological parameters of low vision pupils is not found. .
Smatra se da je opšta (kardiorespiratorna izdržljivost) najvažnija komponenta fizičkih sposobnosti, jer odražava stanje fizioloških sistema organizma najznačajnijih za ukupno zdravstveno stanje čoveka. Ovaj rad bavio se ispitivanjem opšte izdržljivosti slabovidih učenika. Uzorak je činilo 38 slabovidih ispitanika, uzrasta 6.5-12 godina. Postignuća slabovidih su poređena sa odgovarajućom grupom dece sa zdravim vidom (emetropi). Grupe su ujednačene obzirom na pol, uzrast, telesnu visinu i masu. Svi ispitanici su bili bez zdravstvenih problema, hroničnih bolesti ili psiholoških problema, sa intelektualnim sposobnostima iznad graničnog količnika mentalne retardacije (IQ veći od 70). Za ispitivanje opšte izdržljivosti korišćen je test trčanja sa promenom smera na zvučni signal sa višestepenim podizanjem opterećenja (Endurance shuttle run - ESR). Ovaj motorički test predstavlja deo Eurofita (Europian Test of Physical Fitness) za ispitivanje fizičkih sposobnosti školske populacije. Utvrđeno j
...
e da je opšta izdržljivost slabovidih učenika u odnosu na decu opšte populacije značajno snižena, bez obzira na uzrast i pol (p>0.01). Dinamika razvoja kardiovaskularne izdržljivosti slabovidih učenika teče prema istim zakonitostima dečijeg razvitka kao i kod emetropne dece, ali je konzistentno niža od 50% do 25% u svim ispitivanim stratumima u odnosu na decu opšte populacije. Nije nađena povezanost opšte, kardiorespiratorne izdržljivosti sa oftalmološkim parametrima slabovidih učenika. .
Keywords:
low vision pupils / cardio-respiratory endurance / slabovidi učenici / opšta (kardiorespiratorna) izdržljivost
Source:
Beogradska defektološka škola, 2007, 1, 131-142
Publisher:
Univerzitet u Beogradu - Fakultet za specijalnu edukaciju i rehabilitaciju, Beograd