Verbal remembering of dysphasic pre-school children
Verbalno pamćenje disfazične dece predškolskog uzrasta
Authors
Plećević, Vladan
Đoković, Sanja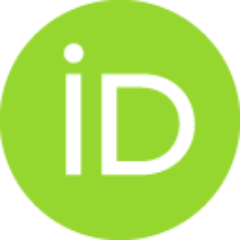 Article (Published version)

Abstract
Specific language disorders (developmental dysphasia) belong to the group of developmental disorders with specific pathological patterns, which do not appear in any stadium of a typical lingual development. It appears with children of relatively normal social development, good hearing, and preserved intellectual and emotional functions. Many practitioners see that dysphasic children have difficulties in keeping verbal information. Research proves these observations. Children with language disorders have worse achievements in short-term remembering tasks and work remembering tasks then children of a typical development. The aim of this paper is studying particularities of direct and postponed verbal remembering of pre schoolchildren with developmental dysphasia. The research included 20 children with dysphasia age 5 to 7 and 30 children of typical speech development of the same age. We used the test for examining verbal remembering. Direct and postponed verbal remembering was studied. T
...
he test for examining verbal remembering was used. Immediate and postponed verbal remembering were studies. Based on the results of the research of verbal remembering, we proved that children with developmental dysphasia have worse ability of immediate and postponed verbal remembering in comparison to children of typical sppech0linbgual development.
Specifični jezički poremećaj (razvojna disfazija) spada u grupu poremećaja u razvoju sa specifičnim patološkim obrascima koji se ne javljaju ni u jednom stadijumu tipičnog jezičkog razvoja. Javlja se kod dece relativno normalnog socijalnog razvoja, urednog sluha, očuvanih intelektualnih i emocionalnih funkcija. Mnogi praktičari uviđaju da disfazična deca imaju teškoće u zadržavanju verbalnih informacija. Istraživanja potvrđuju ove opservacije. Deca sa jezičkim poremećajima imaju lošija postignuća na zadacima kratkoročne memorije i zadacima radne memorije od dece tipičnog razvoja. Cilj ovog rada je da se ispita specifičnost neposrednog i odloženog verbalnog pamćenja dece sa razvojnom disfazijom predškolskog uzrasta. Istraživanjem je obuhvaćeno dvadesetoro disfazične dece uzrasta od 5 do 7 godina i tridesetoro dece tipičnog govorno-jezičkog razvoja istog uzrasta. Korišćen je test za ispitivanje verbalnog pamćenja. Ispitivano je neposredno i odloženo verbalno pamćenje. Na osnovu rezultata
...
ispitivanja verbalnog pamćenja utvrdili smo da deca sa razvojnom disfazijom imaju lošiju sposobnost neposrednog i odloženog verbalnog pamćenja u odnosu na decu tipičnog govorno-jezičkog razvoja.
Keywords:
verbal remembering / immediate remembering / postponed remembering / developmental dysphasia / verbalno pamćenje / neposredno pamćenje / odloženo pamćenje / razvojna disfazija
Source:
Pedagogija, 2016, 71, 3, 304-315
Publisher:
Forum pedagoga Srbije i Crne Gore, Beograd