Social and emotional school readiness of children with cerebral palsy
Socijalna i emocionalna zrelost za polazak u školu dece sa cerebralnom paralizom
Authors
Banjac, Lidija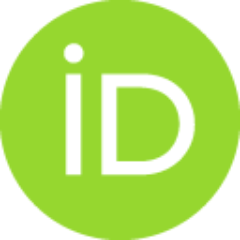 Nikolić, Snežana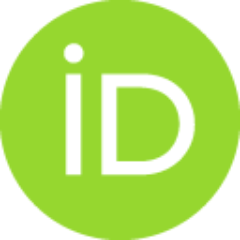 Article (Published version)

Abstract
The achieved developmental level of skills necessary for assessing school readiness of children with motor disabilities is shown from the aspect of emotional and social development. The research included 37 participants with cerebral palsy, of both genders, divided in two subgroups: 19 students attending regular schools and 18 students attending special programs in 'Miodrag Matic' and 'Dr Dragan Hercog' elementary schools in Belgrade. Behavioral Integration Scale was used as a measuring instrument. Two subscales were used to assess social maturity: Accepting Work Obligations and Readiness to Cooperate. Three subscales were used to assess the achieved level of emotional maturity: Self-control Ability, Self-criticism, and Emotional Adaptation. As emotional and social development of the participants significantly correlate with their maturity to follow the curriculum, we can conclude, by observing significant differences in children attending regular and special programs, that emotional a
...
nd social maturity are significant indicators of school readiness and one of the criteria for selecting appropriate programs for students with cerebral palsy.
Osim kognitivne i fizičke zrelosti za polazak u školu, adekvatno funkcionisanje u školskoj sredini zahteva i određeni stepen socijalne i emocionalne zrelosti. Imajući na umu uočene socio-emocionalne teškoće dece sa motoričkim poremećajima, ispitali smo socijalnu i emocionalnu zrelost za polazak u školu kod učenika sa cerebralnom paralizom. Istraživanje je obuhvatilo 37 ispitanika sa cerebralnom paralizom, oba pola, podeljenih u dve grupe: 19 učenika, koji se školuju po redovnom programu i 18 učenika, koji se školuju po specijalnom programu, u OŠ 'Miodrag Matić' i OŠ 'Dr Dragan Hercog' u Beogradu. Kao merni instrument korišćena je Skala integrisanosti ponašanja. Za ispitivanje socijalne zrelosti, korišćene su dve subskale: Prihvatanje radnih obaveza i Spremnost na saradnju, dok su za ispitivanje dostignutog nivoa emocionalne zrelosti, korišćene tri subskale: Sposobnost za samokontrolu, Samokritičnost i Emocionalna prilagođenost. Većina ispitanika nema odgovarajući nivo socijalne i emoci
...
onalne zrelosti za polazak u školu. Utvrđene su statistički značajne razlike u nivou socijalne i emocionalne zrelosti za polazak u školu u odnosu na uključenost u redovni ili specijalni obrazovni program. Činjenica da su u pitanju školska deca apostrofira značaj ovih aspekata zrelosti i ukazuje da je njihov odgovarajući nivo jedan od kriterijuma za izbor obrazovnog programa za decu sa cerebralnom paralizom.
Keywords:
cerebral palsy / emotional development / social development / school readiness / cerebralna paraliza / emocionalna zrelost / socijalna zrelost / spremnost za školu
Source:
Specijalna edukacija i rehabilitacija, 2011, 10, 2, 179-191
Publisher:
Univerzitet u Beogradu - Fakultet za specijalnu edukaciju i rehabilitaciju, Beograd