Attitudes of the future orthodox theologians towards eugenics and social inclusion of the persons with intellectual disability
Stavovi budućih pravoslavnih teologa prema eugenici i socijalnoj inkluziji osoba sa intelektualnom ometenošću
Authors
Glumbić, Nenad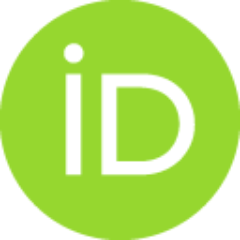 Ćirović, Ljiljana
Article (Published version)

Abstract
Understanding of intellectual disability in orthodox tradition is based upon ontology of personhood. Each person should be seen as an image of God (imago Dei) irrespective of his or her abilities. The objective of this research was to determine attitudes of future orthodox theologians towards eugenic interventions in a domain of intellectual disability, as well as their attitudes towards social inclusion of the persons with intellectual deficits. The sample consisted of 448 students of the University of Belgrade. The whole sample was divided into four subsets: 126 students of the Orthodox Christian Theological Faculty (OCTF), 137 students of the Faculty of Special Education and Rehabilitation, 85 students of the Faculty of Philology and 100 students of the Faculty of Economics. Attitudes towards eugenic interventions were determined using the Scale of Attitudes Toward Mental Retardation and Eugenics (Antonak et al., 1993). It was revealed that OCTF students had significantly higher sco
...
res than other students (F(3,444)=4.084; p=.007). However, post hoc analysis revealed only two items, which significantly contribute to observed differences. These items are related to social exclusion and eugenic abortions. OCTF students were reluctant to accept the idea of partial social exclusion of the persons with ID, presumably based on orthodox notions on ontology and soteriology. In addition, those parents who deliberately give birth to a child with disability were not seen as irresponsible, due to the fact that Orthodox Church regards human life as a gift from God. It could be concluded that OCTF students expressed more negative attitudes towards eugenic interventions and more positive attitudes towards social inclusion of persons with ID comparing to other participants.
Razumevanje intelektualne ometenosti u pravoslavnoj tradiciji bazirano je na ontologiji ličnosti. Svaku osobu bi trebalo sagledati kao ikonu Božju (imago Dei), nezavisno od njenih sposobnosti. Cilj ovog istraživanja je da se utvrde stavovi budućih pravoslavnih teologa prema eugeničkim intervencijama u oblasti intelektualne ometenosti, kao i prema socijalnoj inkluziji osoba sniženih intelektualnih sposobnosti. Uzorak se sastoji od 448 studenta Univerziteta u Beogradu. Celokupan uzorak je podeljen na četiri poduzorka koje čine: 126 studenata Pravoslavnog bogoslovskog fakulteta (PBF), 137 studenata Fakulteta za specijalnu edukaciju i rehabilitaciju, 85 studenata Filološkog i 100 studenata Ekonomskog fakulteta. Stavovi prema eugeničkim intervencijama i socijalnoj inkluziji ispitani su primenom Skale za procenu stavova prema mentalnoj retardaciji i eugenici (Antonak et al., 1993). Rezultati istraživanja pokazuju da studenti PBF-a imaju značajno više skorove od drugih studenata (F(3,444)=4,0
...
84; p=0,007), ali je post hoc analizom utvrđeno da uočenim razlikama najviše doprinose skorovi na dva ajtema. Ovi ajtemi se odnose na socijalno isključivanje i eugeničke abortuse. Studentima PBF-a je strana ideja delimične ekskulzije osoba sa intelektualnom ometenošću, verovatno zbog usvojenih koncepata pravoslavne ontologije i soteriologije. Osim toga, ovi studenti ne smatraju da je svesno rađanje deteta koje ima neki oblik ometenost neodgovoran čin, što je logična posledica činjenice da se ljudski život u pravoslavnoj tradiciji smatra Božjim darom. Možemo zaključiti da studenti PBF-a imaju više negativnih stavova prema eugeničkim intervencijama i više pozitivnih stavova prema socijalnoj inkluziji osoba sa intelektualnom ometenošću u odnosu na druge ispitanike.
Keywords:
eugenics / special education / social inclusion / eugenika / specijalna edukacija / socijalna inkluzij
Source:
Specijalna edukacija i rehabilitacija, 2011, 10, 2, 237-247
Publisher:
Univerzitet u Beogradu - Fakultet za specijalnu edukaciju i rehabilitaciju, Beograd
Projects: