Zakonska i institucionalna podrška deci Osuđenih roditelja
Legal and institutional support For children of convicted Parents
Autori
Petrović, Vera
Jovanić, Goran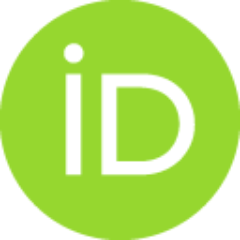 Konferencijski prilog (Objavljena verzija)

Apstrakt
Sa porastom učestalosti izricanja zatvorskih kazni, sve je više dece koja su iz- ložena posledicama zatvaranja roditelja. Aktuelne procene ukazuju da između 1,5 i 2,6 miliona dece u SAD ima roditelje koji se nalaze u zatvoru. U Republici Srbiji ne postoje zvanične evidencije o broju dece čiji se roditelji nalaze na izvršenju zatvorske kazne, iako zatvaranje roditelja otvara mnoga pitanja vezana za starateljstvo, komunikaciju, posete, psihosocijalnu podršku, kao i za buduće ponašanje i prevenciju faktora rizka delinkvencije. Deca, čiji su roditelji u zatvoru u Srbiji, nisu sistemski prepoznata kao posebno defini- sana kategorija korisnika prava i usluga socijalne zaštite. Bez podrške si- stema socijalne zaštite, često ne mogu da dostignu optimalni nivo razvoja. Stoga je neophodno stvoriti adekvatne uslove za uspostavljanje i održavanje kvalitetnih kontakata između zatvorenih roditelja i dece. U tom smislu je potrebno ustanoviti normativnu praksu, koja će prepoznavati ovu dec
...
u kao po- sebno ranjivu kategoriju. Po saznanju da je osuđeni ujedno i roditelj maloletne dece, potrebno je ustanoviti obavezu zatvora da po službenoj dužnosti obave- sti Organ starateljstva, u čijoj nadležnosti bi bila registracija i aktiv- nosti podrške deci i porodici osuđenog. Organ starateljstva treba da pruži podršku i pomoć porodici i posebno deci osuđenog, kako tokom boravka roditelja na izvršenju zatvorske kazne, tako i nakon njegovog otpusta. Značajna je pripre- ma porodice, dece i osuđenog za posete i razgovore, kako bi održavanje kontakta bilo u najboljem interesu deteta.
The increase in number of prison punishments being sentenced is followed by a raise in the number of children who are exposed to consequences of their parents being incarcerated. Current estimations indicate that between 1.5 and 2.6 million of children in USA have a parent who is in prison. In the Republic of Serbia there are no official records on the number of children whose parents are serving their prison sentences even though a parent's incarceration opens many questions regarding the custody, communication, visitation, psycho-social support as well as those questions regarding their future behavior and delinquency risk factor prevention. Children whose parents are in prison in Serbia are not systematically recognized as a separately defined category of benefactors of social protection services. With no support of social protection system they may often fail to reach an optimal level of development. Thus, it is necessary to create adequate conditions for esta
...
blishment and maintenance of quality contact between the imprisoned parents and the children. In this sense it is crucial to introduce a normative practice which is to recognize these children as an especially vulnerable category. Upon learning that a convict is also a parent of juveniles, it is necessary to establish an obligation for a prison to inform ex officio a Custodial Authority which would be in charge of the registration and the activities of the support to the convict's children and family. The Custodial Authority should provide the support and assistance especially to the convict's family, and especially children, during the parent's absence while they are away serving their prison sentences, as well as after their release. It is highly significant to prepare the family, the children and the convict for visits and conversations so the contact would be maintained in the best interest of the child.
Ključne reči:
deca / roditelji / zatvor / Organ starateljstva / children / parents / prison / Custodial Authority
Izvor:
Nacionalni naučni skup "edukativna i rehabilitaciona podrška detetu, porodici i instituciji" zbornik radova, 2019, 119-125
Izdavač:
Univerzitet u Beogradu – Fakultet za specijalnu edukaciju i rehabilitaciju (ICF)