Egzekutivne funkcije i postignuća u oblastima srpskog jezika i matematike kod dece mlađeg školskog uzrasta
Executive functions and achievements in the areas of serbian language and mathematics in younger school-aged children
Authors
Gligorović, Milica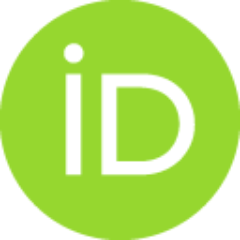 Buha, Nataša
Conference object (Published version)

Abstract
Bearing in mind that the acquisition of knowledge and skills requires organized and goal-directed behavior, this research focuses on determining the relationship between executive functions and achievement in the areas of Serbian language and mathematics in younger school-aged children. The sample consisted of eighty elementary school children of typical development, attending grades I-IV, aged between 7-10 years (M=8.5; SD=1.13). Executive functions were assessed using the Behavior Rating Inventory of Executive Functions (BRIEF ‒ Teacher form), whose results are expressed by the Global Executive Composite score (GEC), wherein lower scores indicate better performance. Achievements in mathematics and Serbian language were assessed using the Teacher Questionnaire, based on the General Standards of Achievement ‒ Educational Standards for the end of the first cycle of education. The analysis of the results revealed significant correlations between GEC and achievement
...
s in the areas of Serbian language (r=-0.463;p≤0.000) and mathematics (r=-0.496; p≤0.000). The analysis of variance revealed the existence of a statistically significant relationship between GEC results and performance in the assessed educational areas (Serbian language: F(2)=8.561, p≤0.000; mathematics F(2)=6.998, p=0.002). Post hoc analysis confirmed that participants with poorest GEC scores had significantly different achievements in the areas of Serbian language and mathematics from those students whose executive functions were better evaluated. Summarizing the results of the research, we can conclude that executive functions represent a significant factor of achievement in the fields of Serbian language and mathematics. These findings indicate the need to create teaching and extracurricular activities that would stimulate development of executive functions, and the need to adapt teaching methods and environment to children who are experiencing difficulties in this domain of functioning.
Imajući u vidu da usvajanje znanja i veština zahteva organizovano i ka cilju us- mereno ponašanje, ovo istraživanje fokusirano je na utvrđivanje odnosa egze- kutivnih funkcija i postignuća u oblastima srpskog jezika i matematike kod dece mlađeg školskog uzrasta. Uzorkom je obuhvaćeno osamdesetoro dece tipičnog razvoja, učenika I-IV raz- reda osnovne škole, uzrasta 7-10 godina (AS=8,5; SD=1,13). Egzekutivne funkcije procenjene su Upitnikom za procenu egzekutivnih funkcija u prirod- nom okruženju (BRIEF – verzija za nastavnike), čiji su rezultati izraženi Globalnim egzekutivnim skorom (GES), pri čemu niži skorovi ukazuju na bolje funkcionisanje. Postignuća iz oblasti matematike i srpskog jezika procenjena su primenom Upitnika za nastavnike, zasnovanog na Opštim standardima postignuća ‒ obrazovnim standardima za kraj prvog ciklusa obrazovanja. Analizom rezultata utvrđene su značajne korelacije GES i postignuća u ob- lastima srpskog jezika (r=-0,463; p≤0,000) i matematike (r=-0,496; p≤0,00
...
0). Primenom analize varijanse utvrđeno je postojanje statistički značajnog odnosa između rezultata GES i uspešnosti u procenjenim nastavnim oblasti- ma (srpski jezik: F(2)=8,561, p≤0,000; matematika: F(2)=6,998, p=0,002). Post hok analiza je potvrdila da se postignuća grupe ispitanika sa najlošijim GES u oblastima srpskog jezika i matematike značajno razlikuju od postignuća onih čije su egzekutivne funkcije bolje ocenjene. Sumirajući rezultate istraživanja, možemo da zaključimo da egzekutivne funkcije predstavljaju značajan činilac postignuća u oblastima srpskog jezika i matematike, što ukazuje na potrebu za kreiranjem nastavnih i vannastavnih aktivnosti kojima bi se stimulisao njihov razvoj i prilagođavanjem nastavnih metoda i okruženja deci koja ispoljavaju teškoće u ovom domenu funkcionisanja.
Keywords:
executive functions / Serbian language / mathematics / younger school-aged children / egzekutivne funkcije / srpski jezik / matematika / mlađi školski uzrast
Source:
Nacionalni naučni skup "edukativna i rehabilitaciona podrška detetu, porodici i instituciji" zbornik radova, 2019, 23-29
Publisher:
Univerzitet u Beogradu - Fakultet za specijalnu edukaciju i rehabilitaciju