Programi podrške u učenju deci sa smetnjama i poremećajima u razvoju u osnovnoj školi
Support programs in learning For children with disabilities in Elementary school
Authors
Nedović, Goran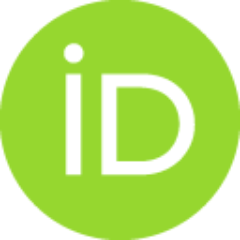 Sretenović, Ivana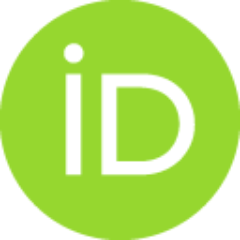 Conference object (Published version)

Abstract
U ovom radu predstavljeni su programi preventivno-korektivnog rada, kroz analizu pravnih akata koji regulišu njihovu primenu i kroz prikaz elemena- ta preventivno-korektivnog rada (individualni defektološki tretmani). Preventivno-korektivni rad podrazumeva konkretan vid podrške učenicima u razvoju i savladavanju nastavnih sadržaja. Podrška učenicima u razvoju i učenju se ostvaruje kroz opšte i specifične programe preventivno-korektivnog rada. Vrsta, nivo i intenzitet programa preventivno-korektivnog rada određuje se na osnovu individualne defektološke procene. Za učenike sa smetnjama i poremećajima u razvoju koji se nalaze u osnovnoj školi predviđena je dodatna podrška koja podrazumeva aktivnosti usmerene na ostvarivanje ciljeva i is- hoda obrazovanja i vaspitanja. Polazište za kreiranje programa podrške nala- zi se u činjenici da učenici sa smetnjama i poremećajima u razvoju ne mogu da savladaju nastavne sadržaje pod istim okolnostima kao i učenici tipičnog razvoja, već i
...
m je potrebna organozovana pomoć u učenju.
This paper presents programs of preventive and corrective work, through the analysis of legal acts that regulate their implementation and through the presentation of elements of preventive and corrective work (individual defectological treatments). Preventive and corrective work involves a concrete form of support for students in the development and mastering of teaching content. Support for students in development and learning is achieved through general and specific programs of preventive and corrective work. The type, level and intensity of the program of preventive and corrective work is determined on the basis of individual defectological (special education) assessment. Additional support is provided for students with disabilities who are in elementary school, including activities aimed at achieving the goals and outcomes of education and upbringing. The starting point for creating a support program is the fact that students with disabilities cannot master th
...
e teaching content under the same circumstances as students of typical development, but they need organized learning assistance.
Keywords:
učenici sa smetnjama i poremećajima u razvoju / dodatna podrška / preventivno-korektivni rad / individualni defektološki rad / učenici sa smetnjama i poremećajima u razvoju / dodatna podrška / preventivno-korektivni rad / individualni defektološki rad / students with disabilities / additional support / preventive and corrective work / individual defectological work
Source:
Edukativna i rehabilitaciona podrška detetu, porodici i instituciji, Zbornik radova, 2019, 93-97
Publisher:
Univerzitet u Beogradu – Fakultet za specijalnu edukaciju i rehabilitaciju (ICF)
Note:
Edukativna i rehabilitaciona podrška detetu, porodici i instituciji