Jargon of the autistic community
Žargon autistične zajednice
Authors
Glumbić, Nenad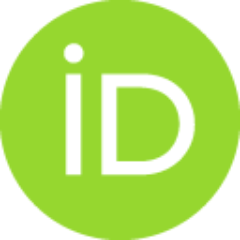 Article (Published version)

Abstract
Jargon could be define as specialized language of a professional, subcultural or other groups, often meaningless to outsiders. Autistic community is specific subcultural group whose members claim that autism is unique way of being in neurodiversity and not a disorder to be cured. Anticure perspective of the autistic communities implies specific terminological solutions: rejection of politically correct speech and production of jargon words. Some of these words refer to persons with autistic spectrum disorders and so called neurotypical persons, while other tends to describe some crucial clinical manifestations of autistic disorder. Anyone who would like to be more acquainted with sociological and cultural aspects of autistic disorder should learn more about common jargon terms used in autistic community. Raising awareness about autistic spectrum disorders and expansion of autistic community in cyber space will both influence terminological solutions within this subcultural group.
Žargon se može definisati kao specijalizovani jezik profesionalne, subkulturne ili neke druge društvene grupe, koji je često nerazumljiv drugim osobama. Autistična zajednica je specifična subkulturna grupa čiji članovi smatraju da je autizam jedinstven oblik postojanja u okviru neurodiverziteta i da, prema tome, nije poremećaj koji treba lečiti. Ovakva perspektiva autističnih zajednica nameće specifična terminološka rešenja: odbacivanje politički korektnog govora i stvaranje žargonskih reči. Neke od ovih reči odnose se na osobe s poremećajima autističnog spektra i na tzv. neurotipične osobe, dok se posebnom grupom žargonizama opisuju kliničke manifestacije autističnog poremećaja. Svako ko želi da sazna nešto više o sociološkim i kulturološkim aspektima autističnog poremećaja treba da se upozna sa značenjem najčešće korišćenih žargonizama unutar autistične zajednice. Na terminološka rešenja unutar ove subkulturne grupe uticaće sve veći stepen informisanosti opšte populacije o problemima
...
osoba sa autizmom, kao i ekspanzija autistične zajednice u sajber prostoru.
Keywords:
autism / jargon / autistic community / autizam / žargon / autistična zajednica
Source:
Beogradska defektološka škola, 2008, 1, 71-79
Publisher:
Univerzitet u Beogradu - Fakultet za specijalnu edukaciju i rehabilitaciju, Beograd